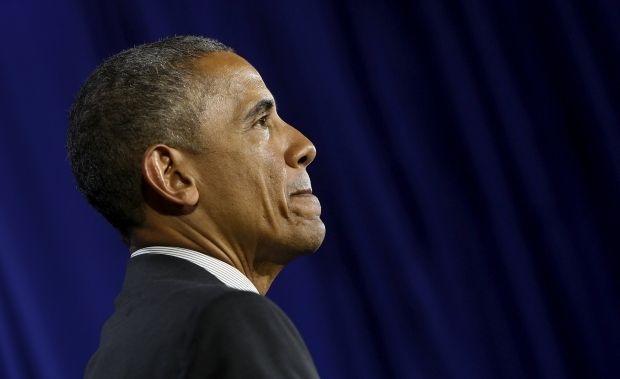 REUTERS
The associations strongly recommend that U.S. leadership to provide Ukraine with defensive lethal military equipment, which will allow the people of Ukraine to better protect them.
"The tragic reality is that, despite the strong diplomatic, economic and other efforts of the United States and the European Union aimed at changing the policy of the Kremlin, the annexation of the Crimea is continuing, the destabilization in eastern Ukraine is continued, Ukrainians continue to be victims of violence, inspired, if not provoked by the Russian Federation," the organizations said in a letter to the U.S. president.
The letter noted the U.S. president's own statement: "In the 21th century, we cannot idly watch as Europe's borders are changing at gunpoint. We call on actively be engaged in protection of the rights of Ukraine and other countries of the region to live in freedom from unwanted external interference, to defend its sovereignty and independence, to choose your own friends."
Among the specific measures that the activists call for, in addition to arms supplies, is the provision of additional financial assistance to Ukraine, as well as the strengthening of bilateral and multilateral sanctions against Russia.
"By doing so, you will have our full support, as well as the support of the majority of U.S. nation, who does not want to continue this threatening behavior towards a democratic state," the letter reads.
The letter was signed by the heads of the American Jewish Committee, the Ukrainian Congress Committee of America, the Polish American Congress, the Estonian American National Council, the Lithuanian American community, the Georgian Association in the USA, the Hungarian Coalition of America, the Association of Belarusians of America, the Armenian Assembly of America, the Czechoslovak National Council of America, the Joint Baltic American National Committee, the League of American Slovaks, and the Lithuanian Council of America.