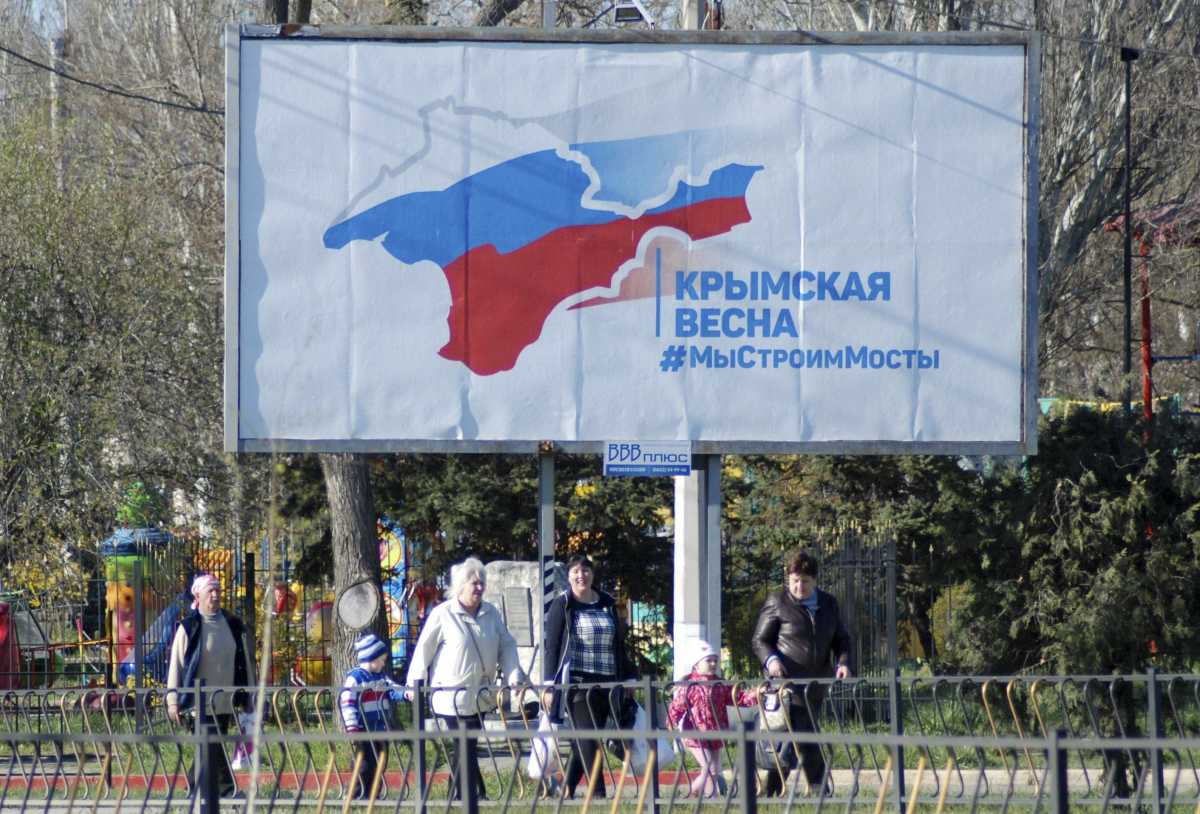 REUTERS
The United Nations General Assembly on Tuesday adopted a draft resolution seeking protection of human rights in the occupied Crimea, according to Ukraine's Permanent mission to the UN.
Sixty-five votes were cast in favor and 23 opposed, with 83 abstained.
The resolution, co-authored by 38 states, aims to protect human rights violated by Russia, the country that occupied Crimea.
The document recalls the UNGA resolution 3314 (XXIX) of 14 December 1974 "Definition of Aggression", which states that no territorial acquisition or special advantage is or shall be recognized as lawful
The resolution condemns change by the Russian Federation of the demographic structure of the population of Crimea and urging to stop transferring its own civilian population to Crimea
Read alsoUkraine protests visit of Russian propagandists to UN forum
It strongly condemns mass detentions on terrorism grounds and other forms of repressions against human rights defenders, including against activists of the Crimean Solidarity Civic Initiative
It urges to refrain from arresting or prosecuting Crimean residents for non-criminal acts committed or opinions expressed in social media comments or posts, before the occupation
The document condemns the ongoing recruitment campaign in Crimea and criminal prosecutions of Crimean men for draft evasion
It calls to release all Ukrainian citizens unlawfully detained and to ensure their safe return to Ukraine, also calling upon the Member States to continue advocacy for the respect of human rights, including by condemning human rights violations and abuses committed in Crimea at bilateral and multilateral forums.