Cabinet to ask Rada to authorize deployment of peacekeepers in Ukraine
The Cabinet of Ministers will ask the parliament to authorize the deployment of foreign military units in the territory of Ukraine for carrying out peacekeeping missions, Prime Minister Arseniy Yatseniuk said at a government meeting on Wednesday, Ukrainian newspaper Ukrainska Pravda has reported.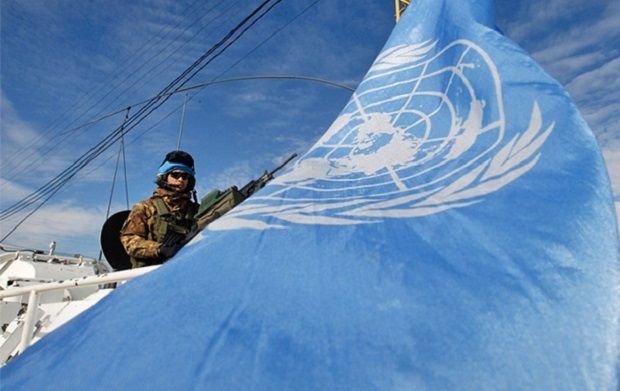 REUTERS
"We ask the parliament to amend the law on procedure for the admission and conditions of stay of the armed forces of other states on the territory of Ukraine", Yatseniuk said.
He noted that the Ukrainian president and the National Security Council of Ukraine had called for the deployment of peacekeeping contingent in Donetsk and Luhansk regions, which are temporarily not under control of the Ukrainian authorities.
"In order to fulfill the Minsk agreement and resume full control of the state over certain Ukrainian territories in Donetsk and Luhansk regions, as well as to restore full control over the state border between Ukraine and the Russian Federation, we have sent an appeal for our Western partners and the United Nations to consider the deployment of a peacekeeping contingent," Yatseniuk said.
"Now, following the results of the latest meetings of Ukrainian president, and my meeting with the UN Secretary General, the possibility is being considered of setting up a UN support office in the territory of Donetsk and Luhansk regions with a view to ensuring the fulfillment of the Minsk agreement, and the effective withdrawal of the Russian occupiers and aggressors from Ukraine, and, accordingly, to safeguard peace and stability in Ukraine and in Europe."
If you see a spelling error on our site, select it and press Ctrl+Enter