Eastern Partnership summit starts In Riga
The two-day EU Eastern Partnership Summit opened on Thursday, during which the leaders of 28 EU countries will meet with their counterparts from Ukraine, Georgia, Moldova, Azerbaijan, Armenia and Belarus.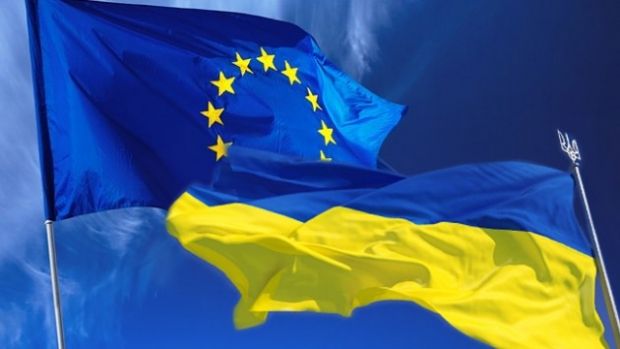 Photo from ZN.UA
During the summit it is planned to determine future steps of cooperation with the countries of the EU Eastern Partnership. The EU leaders will also assess the preliminary progress in implementing the Association Agreements with three countries - Ukraine, Georgia and Moldova, as well as the state of cooperation with Armenia, Azerbaijan and Belarus.
On the eve of the summit, Ukrainian President Petro Poroshenko announced that the EU was ready to provide EUR 1.8 billion in macro-financial assistance to Ukraine, Ukrainian news broadcaster TSN reported. In addition, Poroshenko is expecting a clear decision from the EU on a visa-free regime for Ukraine, in addition to a list of tasks Kyiv has to fulfill to open the EU's borders for Ukrainian citizens. Another important issue is confirmation of the prospects for Ukraine's eventual membership of the EU.
The major breakthrough Ukraine is expecting from the summit is a visa liberalization process. On the eve of Riga summit, Foreign Minister Pavlo Klimkin said that the main outcome of the summit for Ukraine should be a clear signal from the EU regarding the date of the visa-free regime's introduction, according to Radio Liberty.
Last week, the European Commission published a report on implementation of the conditions for obtaining a visa-free regime by Ukraine, which made it clear that the summit would not live up to Ukraine's expectations, as it has not yet fulfilled all the necessary conditions. However, Brussels does not rule out the possibility of receiving a visa-free regime as early as in 2016 - provided Ukraine meets all the requirements.
The Eastern Partnership Summit will be the first such meeting after the Vilnius Summit held in November 2013, at which former Ukrainian President Viktor Yanukovych announced the postponement of the signing of Ukraine's Association Agreement with the EU. That event led directly to mass public protests in Ukraine which, after several months, led to the ousting of the Yanukovych government.
The Eastern Partnership initiative is a program launched by the EU in 2009 and covering 6 countries: Ukraine, Belarus, Georgia, Moldova, Azerbaijan and Armenia. The program is aimed at deepening cooperation with those countries in various spheres - political association, free trade zones, and visa liberalization.
If you see a spelling error on our site, select it and press Ctrl+Enter