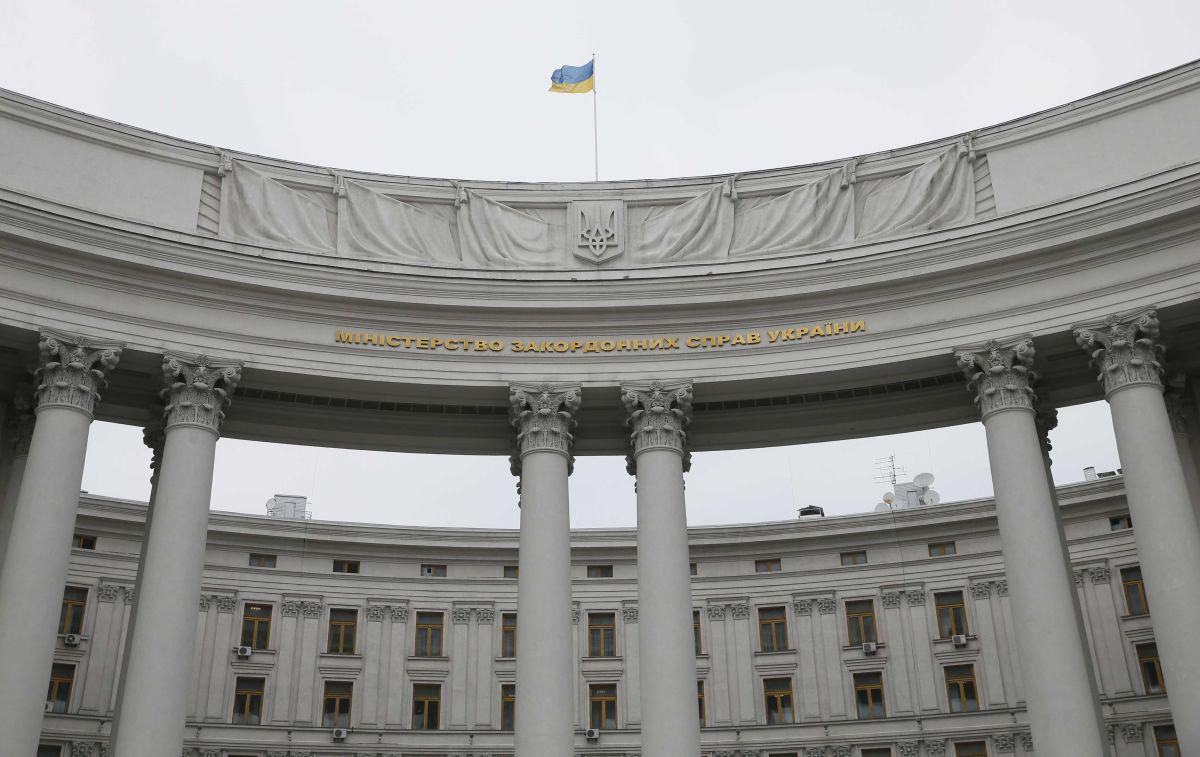 Ukraine's Ministry of Foreign Affairs in Kyiv / REUTERS
Ukraine's Ministry of Foreign Affairs has expressed its resolute protest to the Russian Federation and its occupying authorities in the territory of the Autonomous Republic of Crimea and the city of Sevastopol with regard to the groundless detention of Ukrainian citizen Denys Kashuk on fabricated charges.
"The possibility that physical and psychological coercion has taken place should not be ruled out in view of Denys Kashuk's alleged refusal of legal aid, the ministry said.
Under a ruling handed down by the so-called Kyivskiy district 'court' in the Russian occupied city of Simferopol that was taken in a closed hearing, Kashuk will remain in detention until February 18, 2020.
Read alsoHuman rights activist: 88 political prisoners still behind bars in Russia-occupied Crimea
"Russia must implement, in full, the resolutions of the UN General Assembly including the 'Territorial integrity of Ukraine' dated March 27, 2014; 'Situation of human rights in the Autonomous Republic of Crimea and the city of Sevastopol (Ukraine)' of December 19, 2016, December 19, 2017, December 22, 2018 and December 18, 2019, as well as the order of the International Court of Justice regarding provisional measures in the case of Ukraine vs Russia with respect to the application of the International Convention on the Elimination of All Forms of Racial Discrimination," the ministry said.
It also calls on the international community to increase political, diplomatic and sanctions pressure on Russia in order to help bring an end to the human rights violations taking place in temporarily occupied Crimea, to secure the release of all illegally detained Ukrainian citizens and to speed-up the restoration of the territorial integrity of Ukraine within its internationally recognized borders.
As UNIAN reported earlier, Russia's FSB detained resident of Simferopol Kashuk on suspicion of possession of weapons. According to the detainee's wife, Olha Kashuk, Denys had not got in touch since December 17, and she contacted the police.