Merkel: Nobody has right to block European integration of EU's eastern neighbors
No one has the right to block the European integration of the Eastern neighbors of the European Union if they have chosen this path, German Chancellor Angela Merkel said ahead of an EU summit with six former Soviet states in Latvia, Polish news agency PAP reported on Thursday.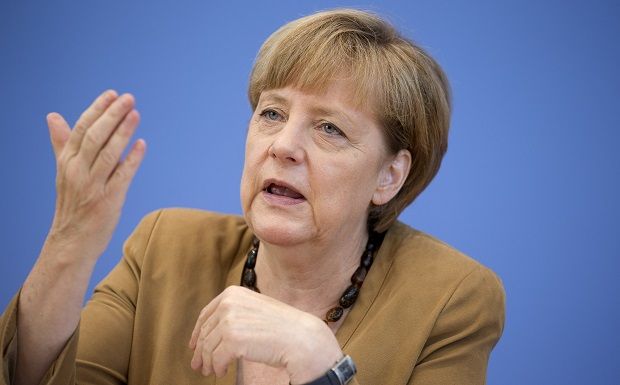 REUTERS
"If our eastern neighbors want to get closer to the values of the European Union, this is their sovereign decision... Nobody has the right to block the way they have chosen," Merkel said.
"Due to the Russian annexation of the Ukrainian territory of Crimea and the conflict in the Donbas the program of the Eastern Partnership summit is more important than ever," Merkel said.
"In the 21th century, we reject the thinking in terms of spheres of influence. This also applies to the situation in Ukraine," she said, noting that the cooperation of the EU with its eastern neighbors is not directed against other countries, especially Russia.
According to Merkel, the countries that cooperated with the EU should not refuse to cooperate with Russia.
"We are ready for dialogue with Russia in the context of the problems associated with the implementation of the Association Agreement with Ukraine, Georgia and Moldova," she said.
At the same time, Merkel said that the program of the Eastern Partnership summit was not an instrument of EU expansion.
"We cannot awaken false hopes that we will not be able to fulfill," Merkel said.
If you see a spelling error on our site, select it and press Ctrl+Enter