Government expects resolute support of Ukraine's sovereignty at Riga summit
The Ukrainian government expects the resolute support of Ukraine's sovereignty from participants in the Eastern Partnership summit in Riga, according to adviser to the Prime Minister, Danylo Lubkivsky.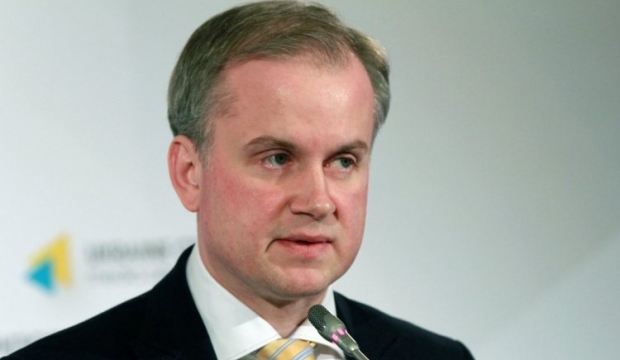 Ukraine hopes for support from participants in the Riga summit / Photo from UNIAN
"It's obvious that the Riga summit is taking place under complex international conditions, amid Russia's armed aggression against Ukraine. That is why the Ukrainian government expects that the participants in the summit will reaffirm their resolute support of the sovereignty, independence, territorial integrity of our country, inviolability of its borders, and the right of the Eastern Partnership member states to freely choose the direction of their development, define and fulfill their ambitions, aspirations, commitments in relations with the EU," Lubkivsky said at a briefing on Thursday.
According to him, the Ukrainian government supports a statement made by German Chancellor Angela Merkel on Thursday about the continuation and enhancement of the value of the Eastern Partnership.
"This is a very important initiative that doesn't leave the Eastern Partnership co-organizer countries face-to-face with the aggressor, the Russian Federation, whose current aggressive policy poses a threat to international peace, European security and stability, and undermines the foundations of international law and the world order defined by fundamental international documents of our time," Lubkivsky said.
Participating in the summit will be heads of state and government from 28 EU member countries and six partner countries – Ukraine, Georgia, Moldova, Azerbaijan, Armenia, and Belarus. The Ukrainian delegation at the summit is led by Ukrainian President Petro Poroshenko. The European Union will be represented by President of the European Council Donald Tusk and President of the European Commission Jean-Claude Juncker.
The summit is expected to sign a Memorandum of Understanding between the EU and Ukraine on the third program of macro-financial assistance to Ukraine to the tune of almost EUR 2 billion. A final declaration of the summit is also planned to be adopted.
A tripartite declaration by Ukraine, Georgia and Moldova, where the three states, which have signed and started implementing the Association Agreement with the EU, will outline their vision of the further fulfilment of the European integration course, is expected to be approved at the Riga summit.
"We should continue our conversation about the future. And providing the European roadmap to the member states which have successfully been implementing the Association Agreement and the backbone reforms it foresees is the point at issue," Lubkivsky said.
The fourth Eastern Partnership summit in Riga is about to begin on Thursday evening.
If you see a spelling error on our site, select it and press Ctrl+Enter