Poroshenko: We've got full evidence of Russian army's presence in Donbas
Ukrainian President Petro Poroshenko claims that the Ukrainian side has got the "full evidence" of the presence of Russia's regular troops in Donbas, eastern Ukraine.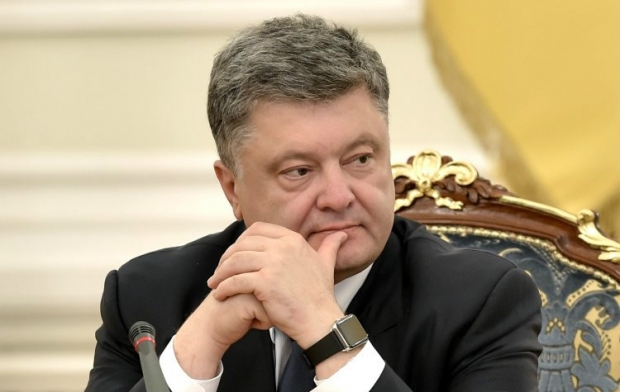 Poroshenko says Ukraine has got proof of Russian soldiers' presence in Donbas / Photo from UNIAN
"We have the full evidence of the presence of the Russian army, the regular troops [in Donbas]. Today, as you probably know, the OSCE and the International [Committee of the] Red Cross (ICRC) have made an official statement that the soldiers who are now in our hospital, receiving the proper treatment, are the real soldiers of the Russian troops," the Ukrainian president said prior to the Eastern Partnership summit in Riga on Thursday, according to BBC Ukraine.
As UNIAN reported earlier, two Russian GRU officers Aleksandr Aleksandrov and Yevgeniy Yerofeyev were captured by Ukrainian servicemen near the town of Schastia in Luhansk region on May 16.
The OSCE Special Monitoring Mission (SMM) reported on May 21 that one of the officers told it he had arrived in Ukraine on the order of his military unit. The SMM spoke to the two Russians without the presence of Ukrainian authorities. The SMM assessed their general condition and gathered their accounts about their capture.
"One of them said he had received military education in the Russian Federation. Both individuals claimed that they were members of a unit of the Armed Forces of the Russian Federation. They claimed that they were on a reconnaissance mission. They were armed but had no orders to attack. Both of them said that they came under fire, got injured and were captured on May 16, 2015 at the contact line near Schastia," the SMM reported.
"One of them said he had received orders from his military unit to go to Ukraine; he was to 'rotate' after three months. Both of them said they had been to Ukraine 'on missions' before," the SMM said.
Russia's defense ministry, like the Kremlin, earlier announced that the Russian soldiers captured by the Ukrainian military in the Donbas conflict zone on May 16 were not acting servicemen of the Russian armed forces, but demanded their release.
If you see a spelling error on our site, select it and press Ctrl+Enter