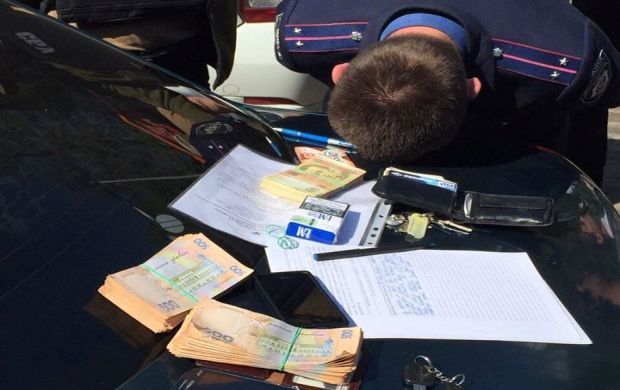 Photo from the SBU press service
The law authorizes the use of video and audio records in courts to prove cases of bribery and extortion by officials. Also, the law as a whole is designed to strengthen the role of civil society in combatting corruption by introducing the institution of public prosecution in criminal proceedings.
It is stipulated that a natural or legal person can be appointed a public prosecutor if they are directly affected by a criminal offense or if they have knowledge of crimes involving official corruption in relation to other persons, as stipulated in Article 368 (acceptance of an offer, promise or receiving illegal benefits by an official), Article 370 (provocation of bribery) of the Criminal Code of Ukraine. At the same time the public prosecutor has the same rights as the investigator and the prosecutor, and becomes a full participant in criminal proceedings.
The chairman of the Verkhovna Rada Committee for legislative support to law enforcement, Andriy Kozhemiakin, said that according to the law the public prosecutor shall be "provided with a legal weapon in the fight against corruption, which allows the initiation of a special procedure for criminal proceedings; use technical means to record the crime; apply for the application of security measures in criminal proceedings; appeal against the inaction and other illegal actions of the investigator and the prosecutor."
He added that according to the law, upon submission of an application on criminal offense by the public prosecutor and entering of appropriate information into the unified register of pre-trial investigations, the investigator prosecutor has 10 days to report a suspicion to a person who committed the crime.
After notification of suspicion, the investigator, prosecutor has additional 20 days to prepare an indictment and address to a court.
When establishing the grounds provided for in Article 284 of the Criminal Procedure Code, the investigator, the prosecutor shall be obliged to close the criminal proceedings. 
In case of the case's closure by the investigator, the public prosecutor has the right to appeal against the closure. If such an appeal is satisfied by the court, the prosecutor must draw up an indictment and address the court.
Kozhemiakin also noted that the law grants public prosecutors the same rights that pre-trial investigation bodies have.