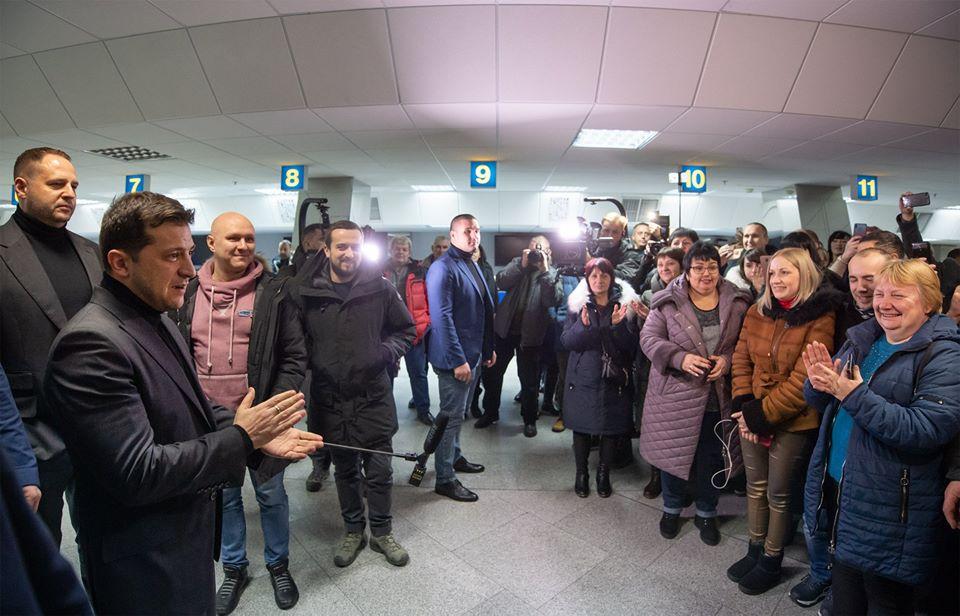 Photo from Ukrainian President's Office
Ukrainians are preparing to meet liberated captives from Russia-controlled Donbas at Boryspil International Airport located outside the Ukrainian capital city of Kyiv.
The President's Office is streaming the event live.
"Meanwhile, [Ukrainian President] Volodymyr Zelensky is already at Boryspil Airport. While waiting for an aircraft with liberated Ukrainians, the president is talking with their families," the President's Office said.
As UNIAN reported earlier, the prisoner swap of held persons between the Ukrainian government and representatives of the self-proclaimed "Donetsk and Luhansk People's Republics" took place at the Mayorsk checkpoint in Donetsk region on Sunday, December 29.
Ukraine's SBU Security Service has publishes lists with names of 76 Ukrainians freed in the Donbas prisoner swap.
Four buses with liberated captives' relatives and friends have arrived at the airport to meet them.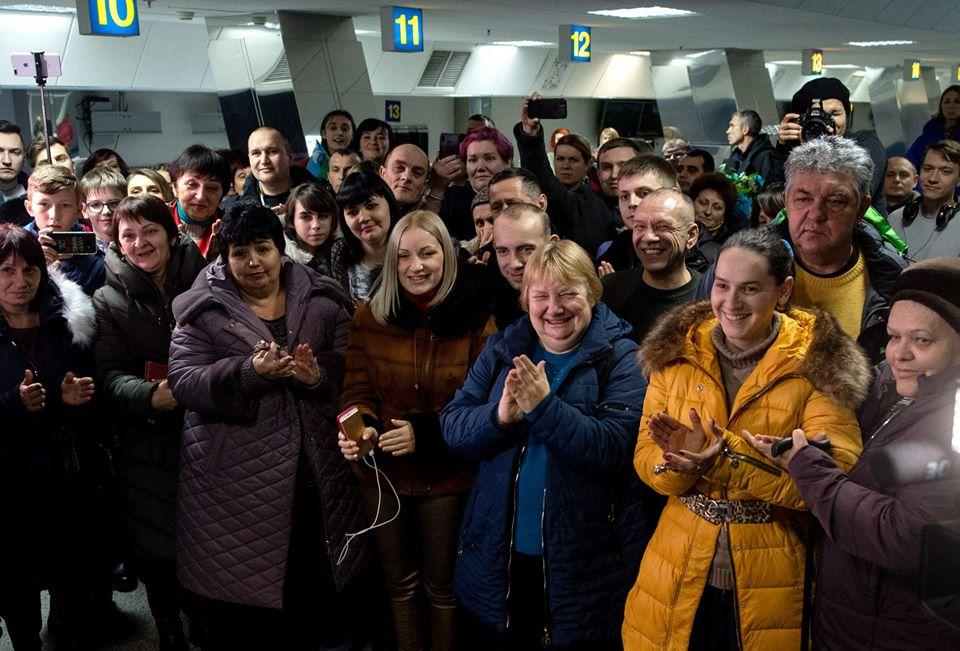 Photo from Ukrainian President's Office