Patriarch Kirill: Godlessness becoming Ukraine's ideology
Godlessness is becoming a state ideology in Ukraine, Kirill, Patriarch of Moscow, said during a Sunday service at the Cathedral of Christ the Savior in Moscow, according to Russian news agency TASS.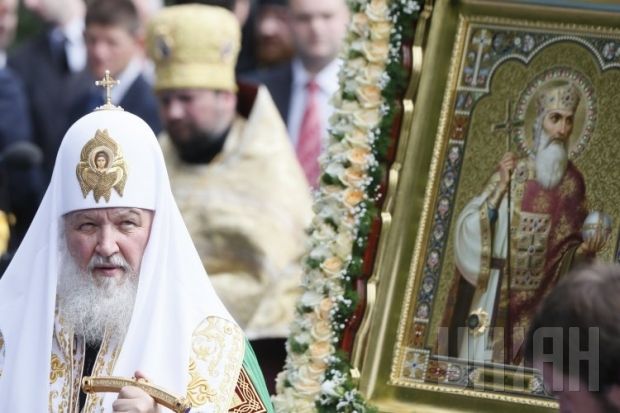 UNIAN
"Everyone can believe or not believe - this is his personal choice," Kirill said.
"But when the godlessness becomes a state ideology and as a result people are dying, [and] temples are destroyed - this is more than an ideology," he said.
According to Kirill, the Orthodox Church prays every day for militant atheism to recede and not to manifest itself through state power.
He also said that he didn't make any separation between believers in Russia and Ukraine. 
If you see a spelling error on our site, select it and press Ctrl+Enter