Klimkin: EU united on issue of sanctions, Ukraine to prosecute former officials
An EU summit to discuss the extension of personal sanctions against former Ukrainian government officials, militant leaders, and Russian government officials, as well as economic sanctions against Russia, will take place in June, Ukrainian Foreign Minister Pavlo Klimkin said on Sunday in an exclusive interview with Ukrainian news broadcaster TSN.Tyzhden.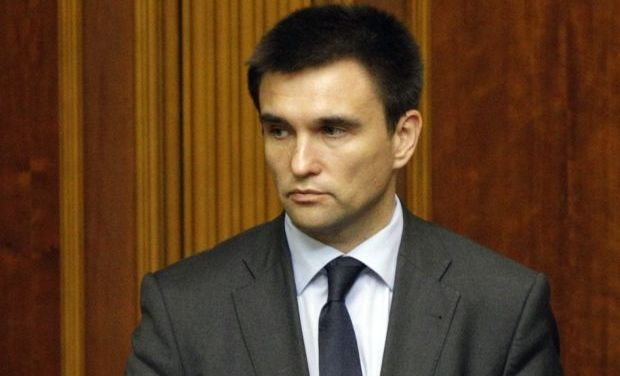 REUTERS
"The EU will extend sanctions. I know the position of all EU member states. As of today, the mood and attitude is very clear: either we fully implement the Minsk agreements with respect to the de-escalation of the conflict in the Donbas, or the sanctions remain in force," he said.
"Of course, different myths or stories are being told that the position of some countries is not so strong. But in fact, the European Union has proved that the European solidarity is worth something in this world," Klimkin said.
"With regard to Kyiv's actions, there must be a clear legal basis there. [Ukraine's] Prosecutor General's Office is working on it. And, of course, in each case there must be a criminal case. Of course, there will be. And these will serve as a basis for the continuation of sanctions," he said.
"We have a political bloc of sanctions that will be continued at the next EU summit, and sanctions against individuals, which have a legal basis," Klimkin said.
If you see a spelling error on our site, select it and press Ctrl+Enter