Ukrainians getting more dissatisfied with performance of government - poll
Although Ukrainians are more unsatisfied with the activities of the Verkhovna Rada than President Petro Poroshenko, their approval of the work of government in general has fallen in recent months, according to a survey conducted by TNS On-line TRACK, Ukrainian news broadcaster TSN.ua has reported.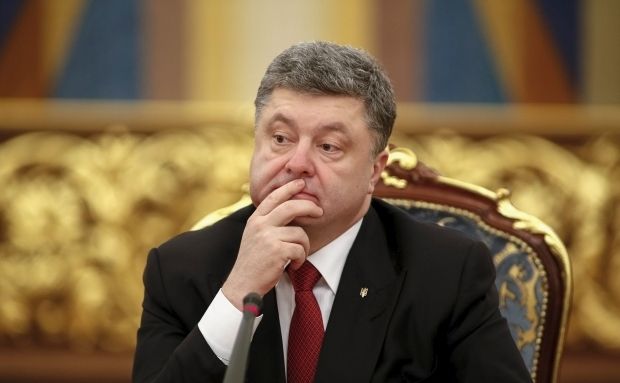 REUTERS
In particular, 31% of Ukrainians consider the actions of Ukrainian authorities to stabilize the situation in the country as completely dissatisfactory, while 28% of respondents believe that the government, in general, is not fulfilling its duties and responsibilities, and 37% of respondents agree that the government is not working at its full potential.
Only 1% of respondents fully support the activities of the government. In addition, the findings indicate that in the period from November 2014 to April 2015 the government performance index dropped by half.
In April, only 8% of Ukrainians expressed satisfaction with the activities of the government, against 68% being unsatisfied with it. According to experts, such results result from the unpopular laws that are related to the tariff policy in the country.
At the same time, 51% of Ukrainians do not support or are rather dissatisfied with the activities of the president, with 17% of respondents giving a positive evaluation of his activities, while from July 2014 to April 2015 the president's performance index dropped by 12 points, remaining below its average level.
Sociologists also recall that on the inauguration of the incumbent President Petro Poroshenko and the launch of the parliament, initial indexes of public satisfaction were at approximately medium levels.
As UNIAN reported earlier, one year ago, May 25, Ukraine held early presidential elections, which Poroshenko won in the first round.
Nearly 10 million Ukrainian voters (54.70%) voted for Poroshenko, who became the fifth president of Ukraine, with voter turnout at 59.48%.
If you see a spelling error on our site, select it and press Ctrl+Enter