Man shoots dead two, takes two hostage at gas station in Kharkiv region
A gunman shot dead two people in the town of Liubotyn in Kharkiv region and then went to the village of Korotych, where he took two hostages at a gas station, the Department of Public Relations of the Ministry of Internal Affairs in Kharkiv region reported on Monday.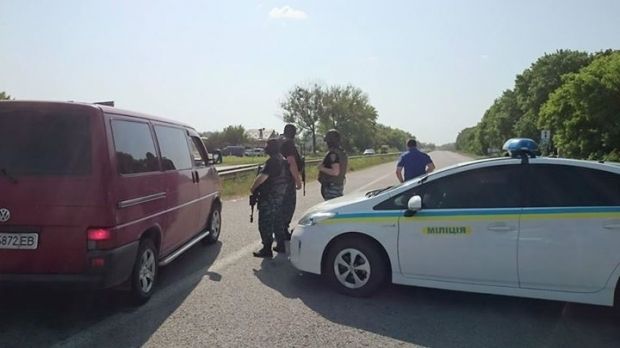 Photo from facebook.com/slava.mavrichev
According to the report, the district department received reports about the incident at 1400.
According to preliminary reports, in Liubotyn a man opened fire with a rifle, killing two people.
At the moment, it has been established that the attacker is a 48-year-old local resident.
After the shooting, a man went in his car to the village of Korotych, where he took two people hostage at a gas station.
The police say they are now negotiating with the man to release the hostages and are taking measures to detain the attacker.
If you see a spelling error on our site, select it and press Ctrl+Enter