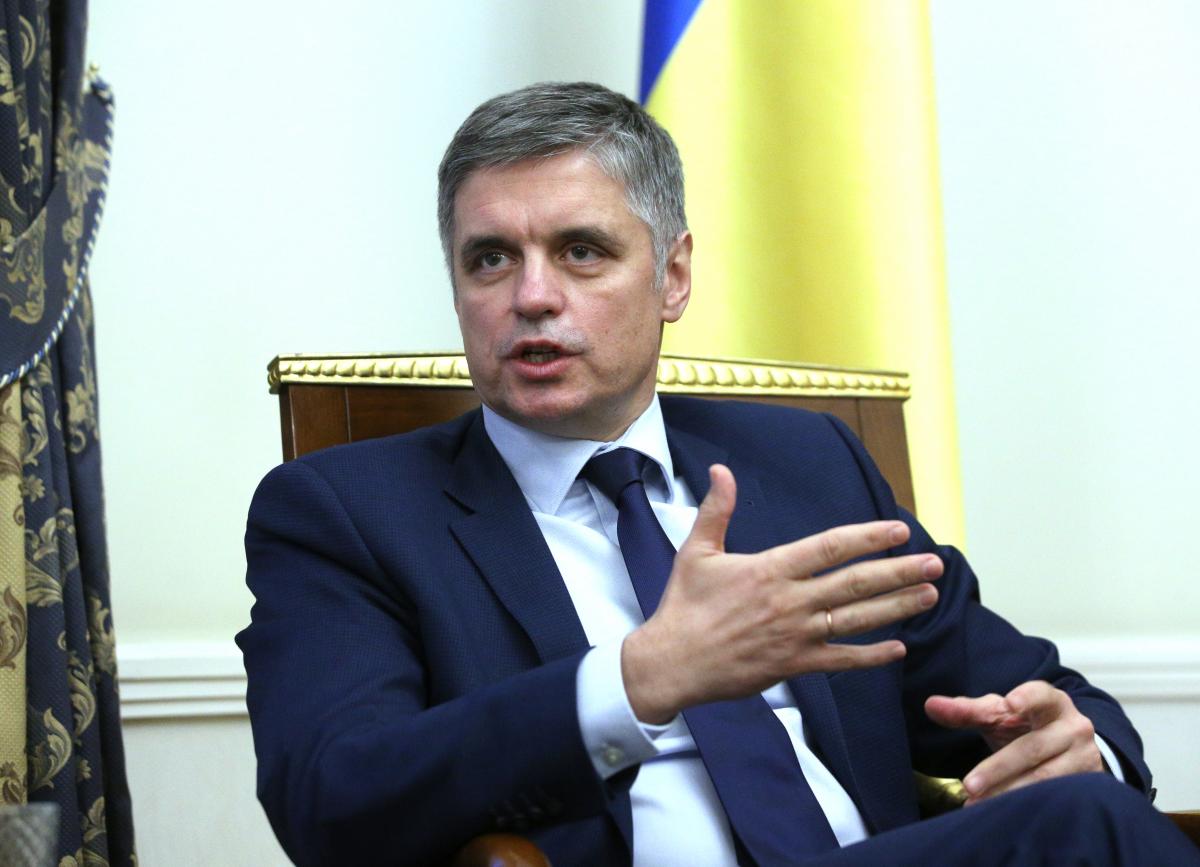 Prystaiko sees a peacekeeping mission as an alternative / Photo from UNIAN
Ukrainian Foreign Minister Vadym Prystaiko says Ukraine should start seeking an alternative to the Minsk peace deal on Donbas if local elections are not held in Russia-occupied districts in 2020 or if there is a delay in the withdrawal of enemy troops and weapons.
"Let's be frank. If the elections are not held in the occupied territories in 2020 or the process of withdrawing troops lasts too long, then there is the need for considering possible alternatives to the Minsk [deal]. This could be a peacekeeping mission. However, this does not mean we are quitting the general Minsk process," he told Germany's Bild newspaper in an interview the translation of which was posted on the Ukrainian Foreign Ministry's website.
Read alsoMinister Prystaiko: Expedient to hold elections in Donbas simultaneously with rest of Ukraine
Prystaiko warns the war in eastern Ukraine could turn into a frozen conflict.
"I don't want this to happen, but I could predict it. I'll be frank: even a frozen conflict is a long way to go. Now they are still opening fire on us. Of course, we don't want a frozen conflict. Ideally, we want to get our land and our people back. But if this doesn't happen, then at least it is necessary to have those killings stopped," the foreign minister said.
As UNIAN reported earlier, Prystaiko said in November 2019 that deploying peacekeepers, which is not foreseen by the Minsk process, could be an alternative to the Minsk peace deal.