Russia says it has given up on Russia-France Mistral contract
Moscow has given up hopes of taking delivery of two French-built Mistral helicopter carriers, and currently only the compensation sum for the broken contract is being discussed with Paris, Deputy Chairman of the Board of Russia's Military Industrialization Commission (MIC) Oleg Bochkarev has said, Russian news agency TASS has reported.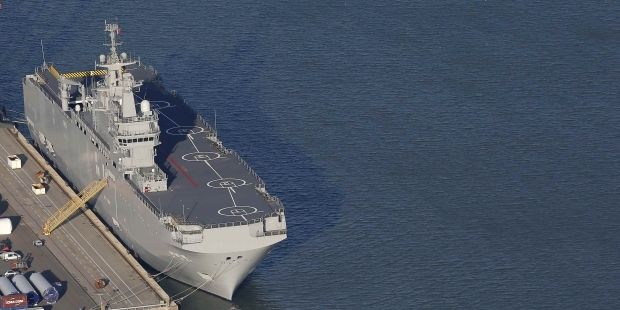 REUTERS
Bochkarev also said that Russia intended to build its own vessels, although these would be different from the Mistrals.
"We have the projects regarding such vessels, but we have a different ideology of landing operations. We are not aiming to copy the Mistral class" the deputy chairman said.
If you see a spelling error on our site, select it and press Ctrl+Enter