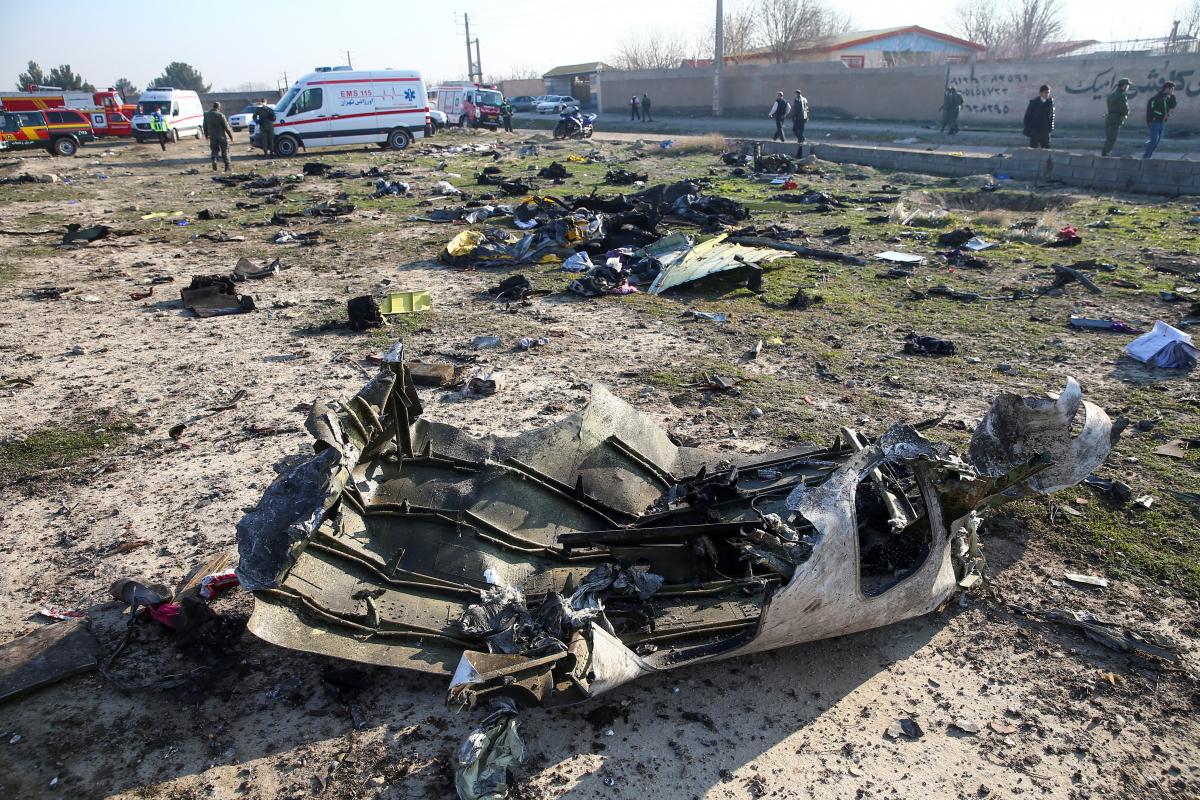 REUTERS
Iranian President Hassan Rouhani has assured his Ukrainian counterpart Volodymyr Zelensky that the experts sent by Ukraine to Iran to investigate the Ukraine International Airlines flight PS752 crash will be provided with access to all the necessary data.
This was discussed during a recent phone call between the two presidents, Zelensky's press service has said.
"The Iranian party assured of full cooperation with a view to holding an objective investigation and finding out the causes of the tragedy. Hassan Rouhani stressed that Iran would provide the Ukrainian expert group with prompt access to all the necessary data," the press service said.
Read alsoPS752 crash: Ukrainian experts examining Boeing wreckage in Iran say fire didn't start from engines
The Ukrainian president said that the Ukrainian side had already started its work by joining the investigation into the causes behind the accident.
"I hope for your assistance in conducting a transparent, comprehensive and objective investigation to clarify the circumstances of this tragic event as soon as possible," Zelensky told Rouhani.
The Ukrainian president also expressed his condolences over Iranian citizens' death in the plane crash in Tehran.
As UNIAN reported earlier, Kyiv-bound UIA flight PS752 crashed shortly after takeoff from Tehran's Imam Khomeini International Airport in the early hours of Wednesday, January 8. It was carrying 167 passengers and nine crew members on board. Two passengers and the crew members were Ukrainians. There were also 82 citizens of Iran, 63 citizens of Canada, 10 citizens of Sweden, four citizens of Afghanistan, three citizens of Germany and the United Kingdom each. There were no survivors.
A transport aircraft of Ukraine's Armed Forces with 45 experts who will be involved in the probe into the PS752 crash and the identification of the victims' bodies departed from Ukraine late on the same day.
The expert group includes members of the State Emergency Service, the Defense Ministry, the Ministry of Foreign Affairs, the Ministry of Internal Affairs, the SBU Security Service of Ukraine, the National Security and Defense Council, the State Aviation Administration, the National Bureau of Air Accidents Investigation of Ukraine and Ukraine International Airlines experts.