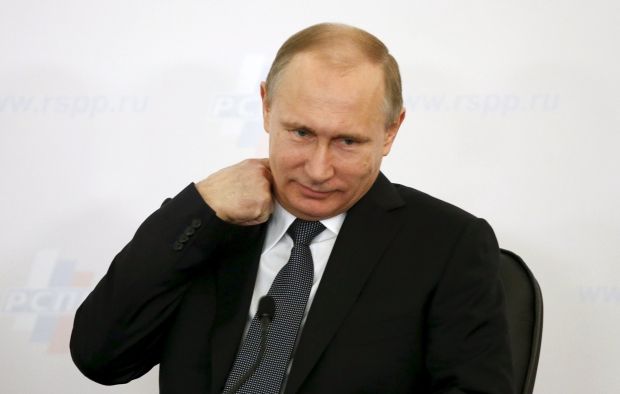 REUTERS
Russian President Vladimir Putin is going to host a meeting with the former French President Valéry Giscard d'Estaing, State Duma spokesperson Sergei Naryshkin is expected to meet with the leader of a far-right nationalist political party National Front Marine Le Pen, and Russian Foreign Minister Sergei Lavrov is to discuss intergovernmental issues with members of the French business elite.
As was reported by a source close to the presidential administration, the meetings are likely to be devoted to discussing relations between Russia and the European Union in connection with the situation in Ukraine, as well as the relations between the two states - Russia and France.
Giscard d'Estaing was the president of the French Republic in 1974-1981. This is not the first visit of d'Estaing to Russia. The French official visited Moscow during the Brezhnev era. Notably, the ex-president of France has taken the side of Russia on its illegal annexation of the Ukrainian territory. In his interview with Russian state channel Rossiya 1, the politician said that for 200 years the Crimea was a Russian territory and the reunion of Russia and Crimea took place peacefully and democratically.
Political analyst on international affairs, the professor at Moscow State Institute of International Relations Olena Ponomareva believes that currently Russia and France are conducting a dialogue that is both routine but at the same time challenging for both countries.
"... You have to understand that the initiative for the meeting did not come only from the Russian side. The French elite are interested in establishing a dialogue after the sanctions ... Alienating [Russia] is not in the interests of Europe, and therefore it is necessary to build bridges," Ponomareva said.