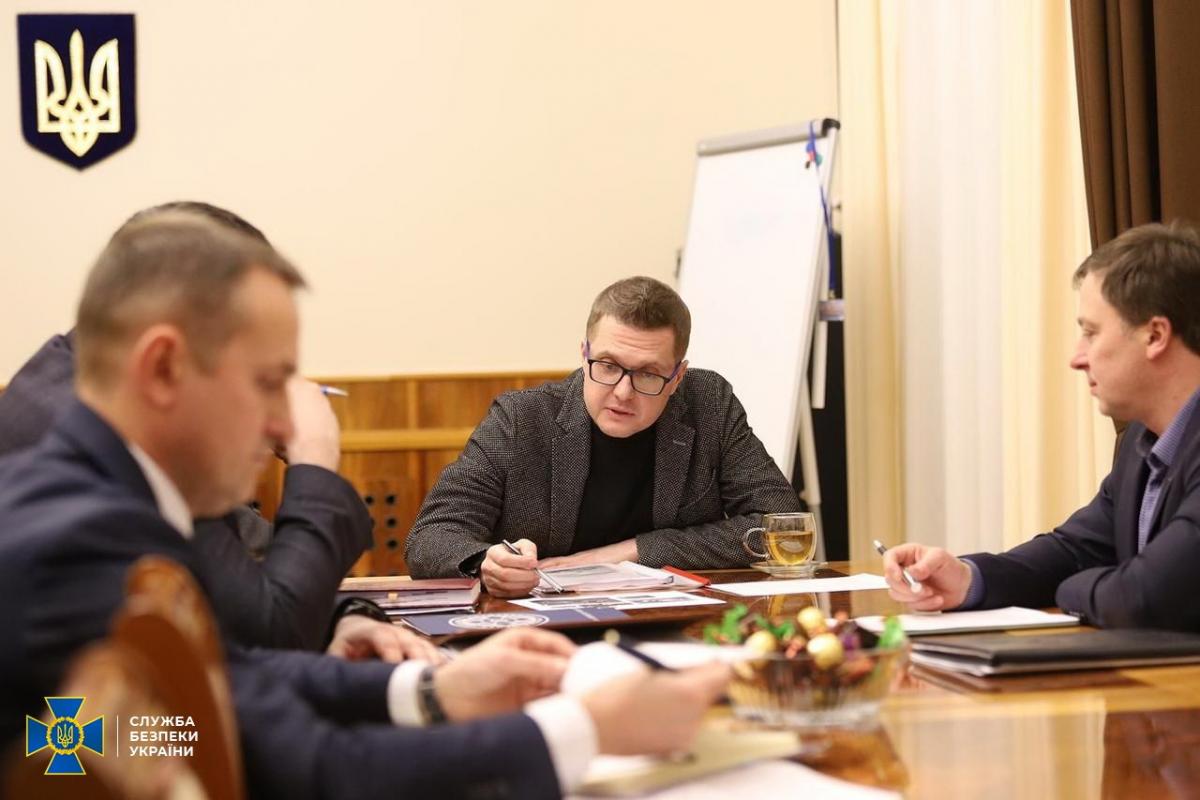 Bakanov held an ad hoc group meeting on the PS752 crash / ssu.gov.ua
The SBU Security Service of Ukraine is considering two main theories of the crash of a Ukraine International Airlines (UIA) plane in Iran – a missile strike and a terrorist attack.
"Indeed, the theory suggesting it was a hit by a TOR anti-aircraft missile is on the radar screen today," the SBU said in a statement on its website, quoting SBU chief Ivan Bakanov as speaking at an SBU ad hoc group meeting. "However, it's enough to open a handbook on air defense systems to have some questions that need additional answers. In particular, we are talking about the range of the missile, the specifics of the use of the complex, etc. All issues are being checked now."
Read alsoUkraine receives from U.S. "important data" on PS752 crash – foreign minister
The SBU is also carefully examining and analyzing the theory that it might have been an act of terrorism, he said.
Bakanov also called on the public not to disseminate unverified data in relation to the tragedy.
As UNIAN reported earlier, Kyiv-bound UIA flight PS752 crashed shortly after takeoff from Tehran's Imam Khomeini International Airport in the early hours of Wednesday, January 8. It was carrying 167 passengers and nine crew members on board. Two passengers and the crew members were Ukrainians. There were also 82 citizens of Iran, 63 citizens of Canada, 10 citizens of Sweden, four citizens of Afghanistan, three citizens of Germany and the United Kingdom each. There were no survivors.
The causes behind the tragedy are being established by the Iranian side with the involvement, if agreed, of law enforcement units and competent authorities of other countries. Ukrainian experts have also arrived in Iran.
On January 9, Canadian Prime Minister Justin Trudeau announced that there was information that could indicate that the Canadian side has evidence, including intelligence data, for a possible missile attack on the Ukrainian plane.