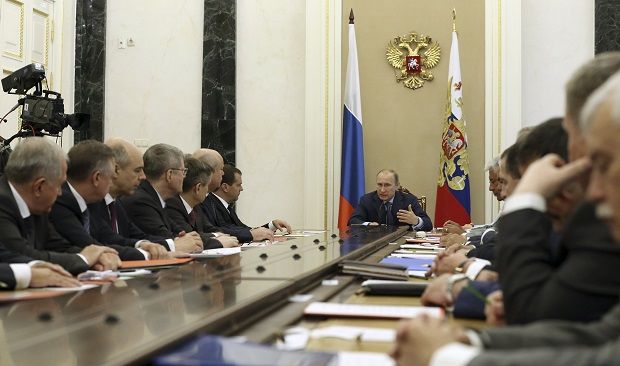 REUTERS
According to Nalyvaichenko, the Russian government and the Russian leadership are carrying out the direct management, sponsorship and coordination of separatist and terrorist organizations on the territory of Donetsk and Luhansk regions.
"Instructions, support and finance... [are organized by] assistants to the President of the Russian Federation... One is dealing with and managing the Donetsk and Luhansk People's Republics militant organizations, and another one is controlling other separatist organizations, directly transmitting instructions to Odesa and Kharkiv regions," he said.
Nalyvaichenko also said that the special services of the Russian Federation had sent trained agents to Ukraine to commit terrorist acts, sabotage and crimes against humanity.
"The military intelligence services of the Russian Federation, crudely breaking all possible universal conventions of the United Nations, are sending their own troops. And these are Russian special services of the General Staff and the Ministry of Defense of the Russian Armed Forces. Military subversive groups and military units, who enter our territory and carry out aggression, mocking our citizens in the form of sabotage, the destruction of infrastructure, the exporting of industrial equipment, and burning bodies without identification," Nalyvaichenko said.