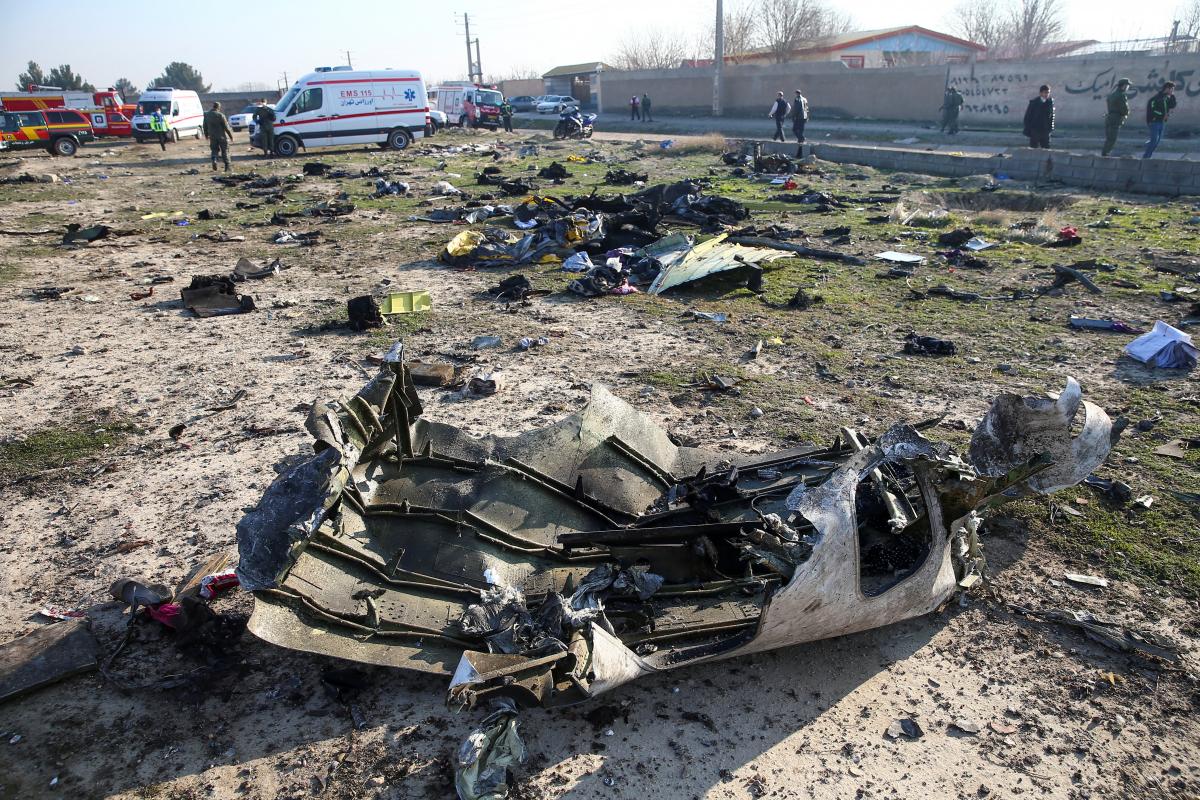 REUTERS
Chairman of the Verkhovna Rada of Ukraine Dmytro Razumkov has called on parliamentary committees to prepare a draft resolution on the downing of a Ukrainian plane in Iran.
"I would like to ask the committees on national security and defense and international cooperation to hold a meeting, express their position, the position of the Verkhovna Rada of Ukraine. I am also asking our colleagues to prepare a draft resolution of the Verkhovna Rada on the event, to do this as soon as possible," he said during a Conciliation Council meeting on Monday, according to an UNIAN correspondent.
Read alsoUkraine aircraft with experts probing PS752 crash to return from Iran after completion of procedures
He says this must be done today, January 13, so that the parliament could vote on the draft resolution tomorrow, January 14.
Preliminary information on the circumstances of the tragedy is available now, he said.
Those responsible should be punished, he added.
Participants in the Conciliation Council meeting honored the memory of those killed in the downing of the Ukrainian plane with a moment of silence.
As UNIAN reported earlier, Kyiv-bound UIA flight PS752 crashed shortly after takeoff from Tehran's Imam Khomeini International Airport in the early hours of Wednesday, January 8. It was carrying 167 passengers and nine crew members on board. Two passengers and the crew members were Ukrainians. There were also 82 citizens of Iran, 63 citizens of Canada, 10 citizens of Sweden, four citizens of Afghanistan, three citizens of Germany and the United Kingdom each. There were no survivors.
On January 11, Iranian President Hassan Rouhani officially admitted that the Ukrainian airliner had been shot down by accident as a result of a "human error."