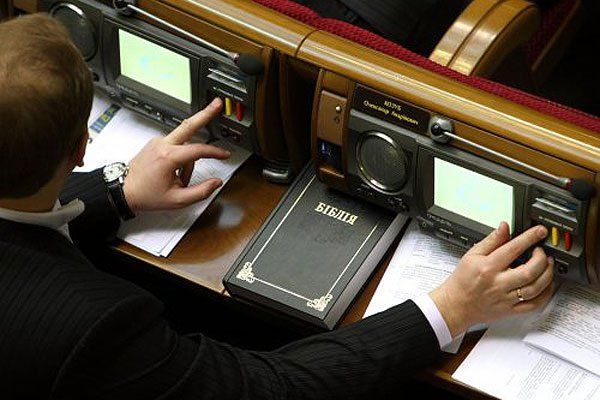 Violators will face a fine of up to $3,500 / vk.com
President of Ukraine Volodymyr Zelensky has signed the Law on Amending Certain Legislative Acts Concerning the Provision of Personal Voting by People's Deputies of Ukraine at Plenary Sessions of the Verkhovna Rada, which the Parliament adopted on December 19, 2019.
The new legislation aims to ensure that the MPs properly fulfill their powers regarding the obligation of personal voting, that's according to the Presidential Office press service.
The law amends the Criminal Code, the law on the status of a people's deputy of Ukraine, and the Rules of Procedure of the Verkhovna Rada regarding personal voting at plenary sessions.
Read alsoUkraine criminalizes piano voting
In particular, the law criminalizes the so-called "piano voting", that's when a deputy votes for their colleague absent from the session hall.
MPs violating the voting procedure will face fines up to UAH 85,000 (nearly $3,500).
The law shall enter into force on the day following the day of its publication.