Poroshenko says politicians responsible for Ukraine's non-aligned status should be punished
Those who allowed Ukraine to have a non-aligned status and who weakened the security of the country have to be held to account, Ukrainian President Petro Poroshenko said during the 8th Kyiv Security Forum in the Ukrainian capital on Thursday.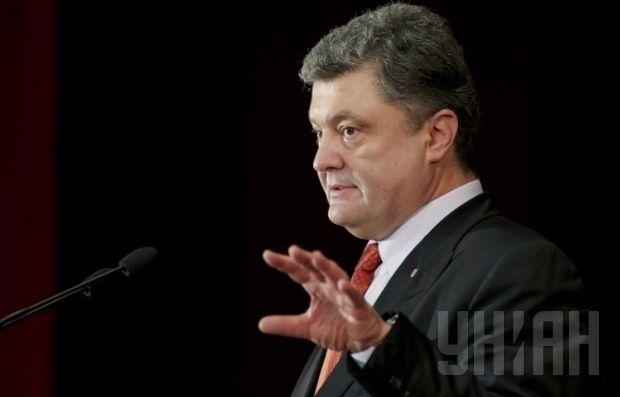 UNIAN
"We have canceled that shameful non-alignment status, and those who argued and called for non-aligned status should now bear responsibility, because they, along with those who allowed the collapse of the armed forces, [caused the] weakening of the country's security to a critical level, for which the entire state is now paying the price," Poroshenko said.
He said that "the aggressor did not need the Crimea, the aggressor has one-sixth of the earth's land surface.... Today we have reason to believe that the aggressor needs all of Ukraine, [to be] weak, destabilized, with discredited European values and ideas, and with a discredited people."
As UNIAN reported earlier, on July 1, 2010 the Verkhovna Rada of Ukraine passed a law establishing the principle of non-alignment, envisaging the non-participation of Ukraine in any military and political alliances, in particular, non-membership of NATO, at the initiative of the then president, Viktor Yanukovych.
In December 2014, 10 months after Yanukovych had been ousted from power by mass public demonstrations, the Ukrainian parliament canceled the non-aligned status of Ukraine, with the decision being supported by 303 votes.
If you see a spelling error on our site, select it and press Ctrl+Enter