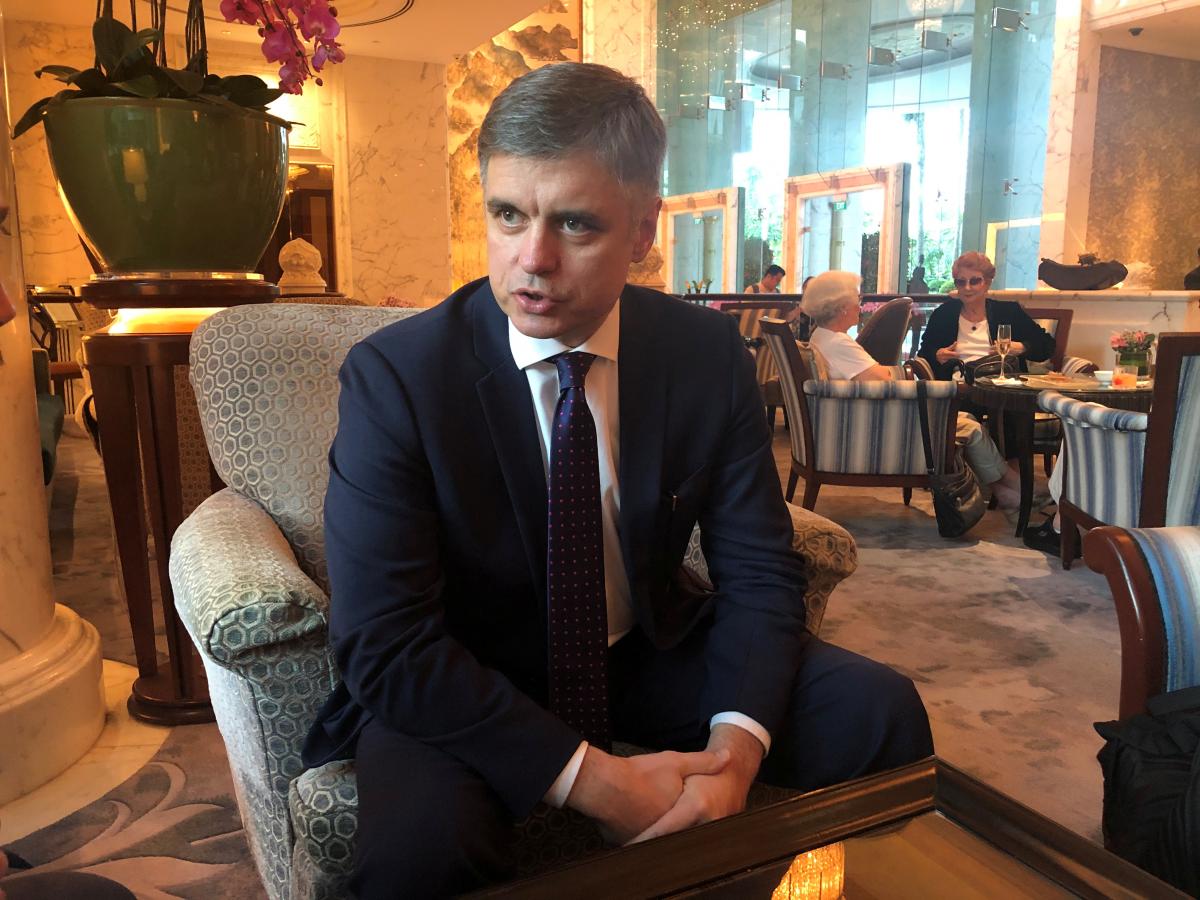 REUTERS
Ukrainian Foreign Minister Vadym Prystaiko spoke with CNN's Christiane Amanpour on Thursday following a claim by Soviet-born businessman Lev Parnas that President Trump was directly involved through his personal attorney Rudy Giuliani in an alleged quid pro quo with Ukraine.
"I never spoke with this individual [Lev Parnas]. And, again, frankly, I don't trust any word he is now saying," Ukraine's top diplomat told CNN.
Prystaiko noted that the provision of military aid in question is reviewed by the United States once every six months.
"We knew that this assistance is to be reviewed sometimes", Prystaiko said, adding that it could be cut depending on how Ukraine fulfills its obligations. "Sometimes it is raised, which we are now observing. At the end of the year, we will have received even more than it was planned," the minister explained.
"This individual, whom I don't know personally, is now trying to save his own case and, again, I don't trust what he's saying. And I was so tired of questions about our role in impeachment," Prystaiko added.
What Ukraine is trying to tell the Americans, Prystaiko said, is that the government is "so happy" to have bipartisan support and that they would be glad if it was preserved.
Read alsoTrump threatened Zelensky to freeze all aid to Ukraine if probe into Joe Biden wasn't announced – Giuliani's associate
"I was there during all meetings and conversations [of President Zelensky] – by telephone and in person – with President Trump and I can tell you in all certainty that he [President Trump] never mentioned that we had to do something […] We are not going to intervene because of some political gains. We told them if you got information, send it through the official channels, which is through the prosecutor general's office. You have your prosecutor general, we have ours. Let them talk, cooperate, and if there's anything to be investigated, let's investigate this," said the foreign minister.
As reported earlier, a phone conversation between presidents of the United States and Ukraine Donald Trump and Volodymyr Zelensky in July 2019 led to a scandal in the United States.
Trump was accused of exerting pressure on Zelensky to give a fresh impetus to the investigation into Hunter Biden, son of Trump's potential rival in the 2020 presidential election, former U.S. Vice President Joe Biden.
Due to the scandal in mid-December, the U.S. House of Representatives voted to start the impeachment procedure. Donald Trump is being charged with abuse of power and obstructing Congress investigation.