Pifer: Sanctions not changing Russia's course, but force it to pay price for actions in Ukraine
Sanctions have not achieved the goal to change the course of Russia, but they are forcing the Kremlin to pay a price for its activities in Ukraine, former U.S. Ambassador to Ukraine Steven Pifer said on Thursday during a discussion entitled "The Sisyphean Task of Global Leadership: Focus on the United States" held during the eighth Kyiv Security Forum.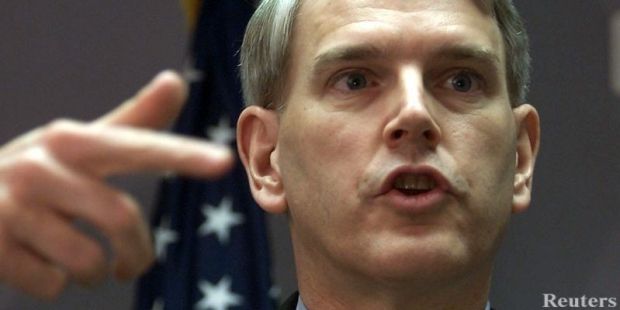 REUTERS
"It will be important for the United States and the European Union to maintain economic sanctions against Russia, and to be ready to intensify these sanctions if the east of Ukraine faces new military actions, or if Russia does not fulfill its part of the implementation of the Minsk agreements," Pifer said.
According to Pifer, Western economic sanctions are already having a significant impact on the Russian economy.
"[The sanctions] have not yet achieved the political goal of changing Russian policy, but as long as the sanctions continue to be in effect, the economic price for Russia will grow," he said. 
If you see a spelling error on our site, select it and press Ctrl+Enter