Zakharchenko says he plans to occupy Slaviansk, Konstantynivka and Krasnoarmiysk
The leader of the Donetsk People's Republic militant organization, Oleksandr Zakharchenko, has said he plans to retake three towns in Donetsk region that were freed from the control of Russian-backed militants by the Ukrainian army last year, Ukrainian online newspaper RBK-Ukraine reported on Thursday.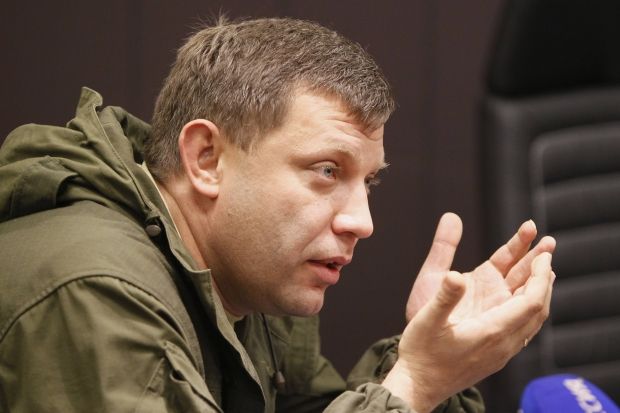 REUTERS
"Slaviansk, Konstantynivka, Krasnoarmiysk are towns of the DPR," Zakharchenko told journalists.
"If there is at least one opportunity to release our territory through politics, we will use it. As soon as we understand that this is impossible, we will make the decision to liberate our territories," he said.
As reported earlier, Oleksandr Zakharchenko said that the DPR would reserve the right "to act at its discretion" as for the implementation of the Minsk agreements.
Zakharchenko also threatened to attack Slaviansk and Kramatorsk, last October, weeks after the Ukrainian army had driven Russian-backed militants out of these towns.
He has also warned on several occasions that the militants intend to occupy the Ukrainian port city of Mariupol in southern Donetsk region.
If you see a spelling error on our site, select it and press Ctrl+Enter