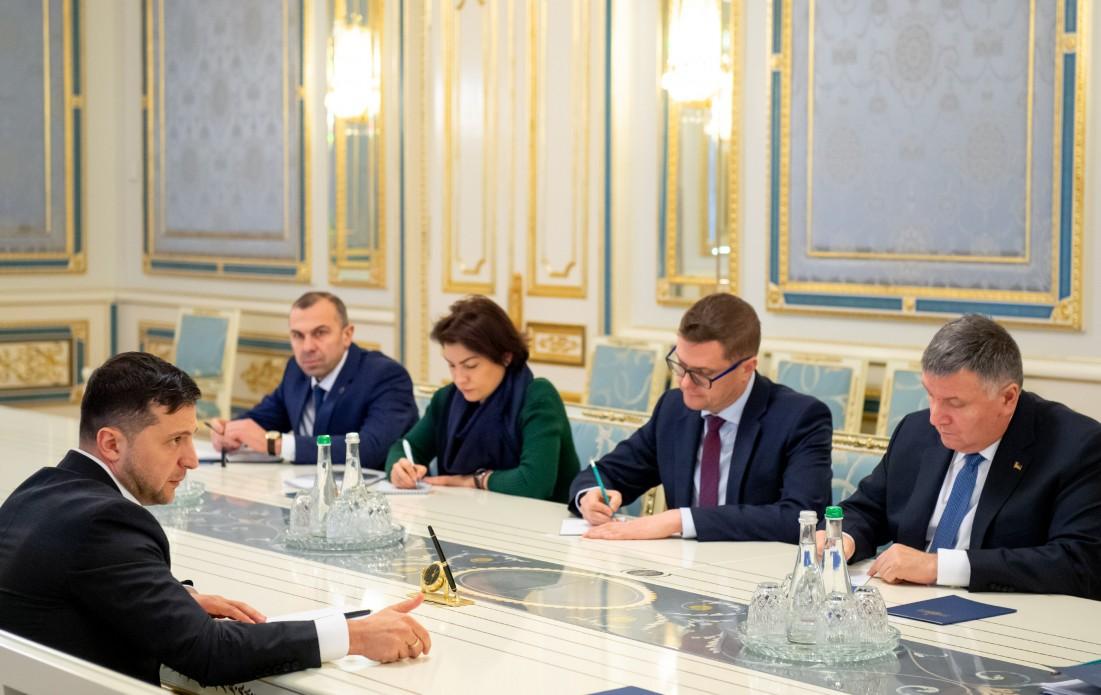 president.gov.ua
Ukrainian President Volodymyr Zelensky has ordered that law enforcement agencies establish in two weeks' period the source of leaked audio recordings aimed to compromise Prime Minister Oleksiy Honcharuk.
"I demand that in two weeks, as soon as possible, we receive information – who made these recordings... Find out who did this and deal with this," Zelensky said, according to the president's press service.
Also, the president said that in the framework of criminal proceedings, the circle of persons attending the meeting with Honcharuk, where the audio was presumably recorded, must be clearly established.
"There were a lot of fake news in media about various officials attending the meeting. There's photo in the media. You must find out whether all these people were really participating or not," Zelensky said.
Read alsoUkraine's PM Honcharuk submits resignation letter
He added that, according to the prime minister, there were several communications, while the meeting, which the first fragment of leaked audio alleges to cover, lasted five hours.
The president also requires taking the necessary measures within two weeks to rule out similar cases in the future and technically ensure information protection. Unauthorized wiretapping and recording of conversations must not be allowed at the premises of state bodies at all levels as this is a "matter of national security".
As UNIAN reported earlier, audio recordings of allegedly Honcharuk's conversation with members of government and senior officials of the National Bank of Ukraine held in the middle of December 2019 have been posted on YouTube. Participants are heard discussing the dollar exchange rate, as well as other economic issues ahead of a meeting with President Zelensky.