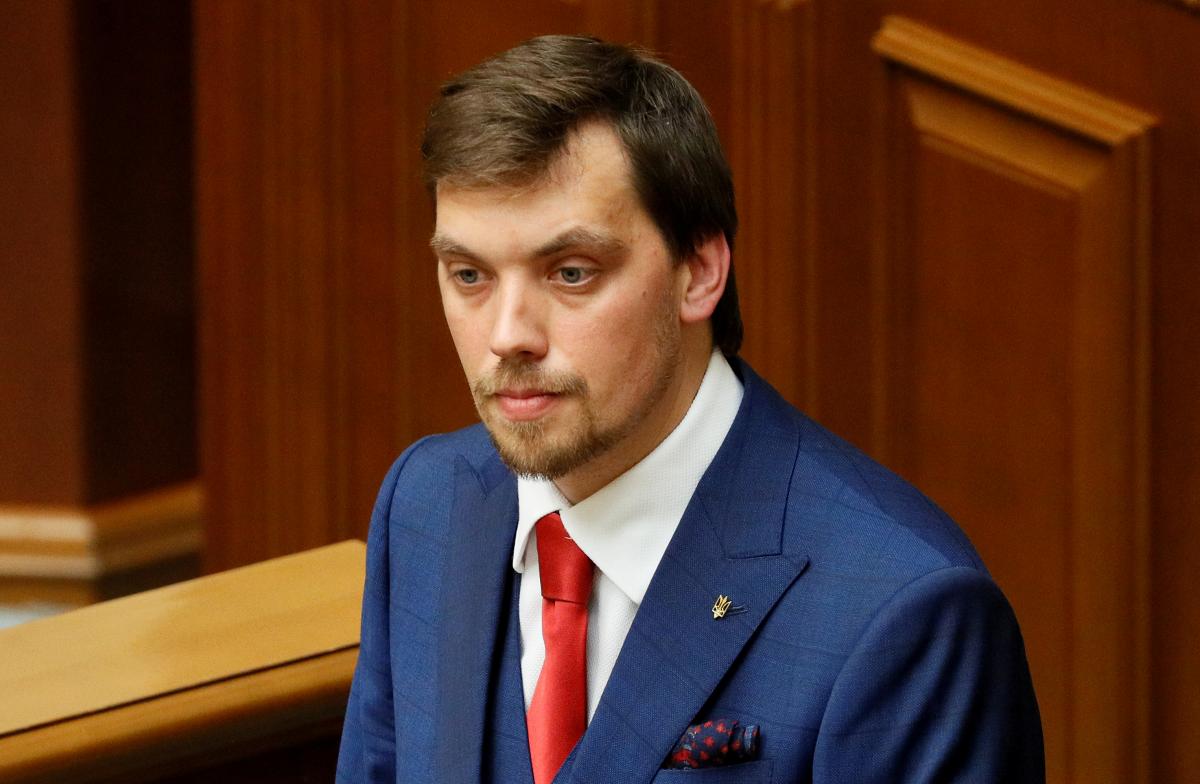 REUTERS
Oleksiy Honcharuk, Ukraine's prime minister who came to top government office in the summer of 2019  after Volodymyr Zelensky won  presidency, believes the fact that his meeting was wiretapped is a threat to the national security of Ukraine.
Explaining his move to submit a resignation letter to the president, the prime minister said he thus confirmed a vote of confidence in himself on the part of the head of state, Channel 24 reports.
"Now it's very important that we have no misunderstandings within the team. Over the past four months, we have been doing a lot of things that create plenty of problems for corrupt officials and bribe-takers. And, obviously, we're making a lot of enemies," the prime minister said.
Read alsoZelensky doesn't accept PM Honcharuk's resignation
"I think that the security services will figure out who bugged us... Actually, I think that this is a crime. I believe that what's been done is unacceptable. This is, in fact, also a threat to national security with a number of considerations. But, my main idea, the message, is that we are uncompromised in our fight against corruption," Honcharuk said.
There is no top-level corruption in the incumbent government, its leader believes.
Speaking about the leaked tapes of his alleged communications with other officials, Honcharuk said that they were "tailored quotes, taken out of context and seasoned with comments."
"All this was a manipulation," he said, adding that he sees "nothing criminal" in the contents of his communications during what he called a "working meeting" with other officials.
Read alsoZelensky orders to establish source of leaked audio targeting PM Honcharuk
As UNIAN reported earlier, on January 17, Honcharuk announced his resignation and passed the corresponding letter to the president. Zelensky said he was not accepting resignation, giving Honcharuk and his team "a chance."