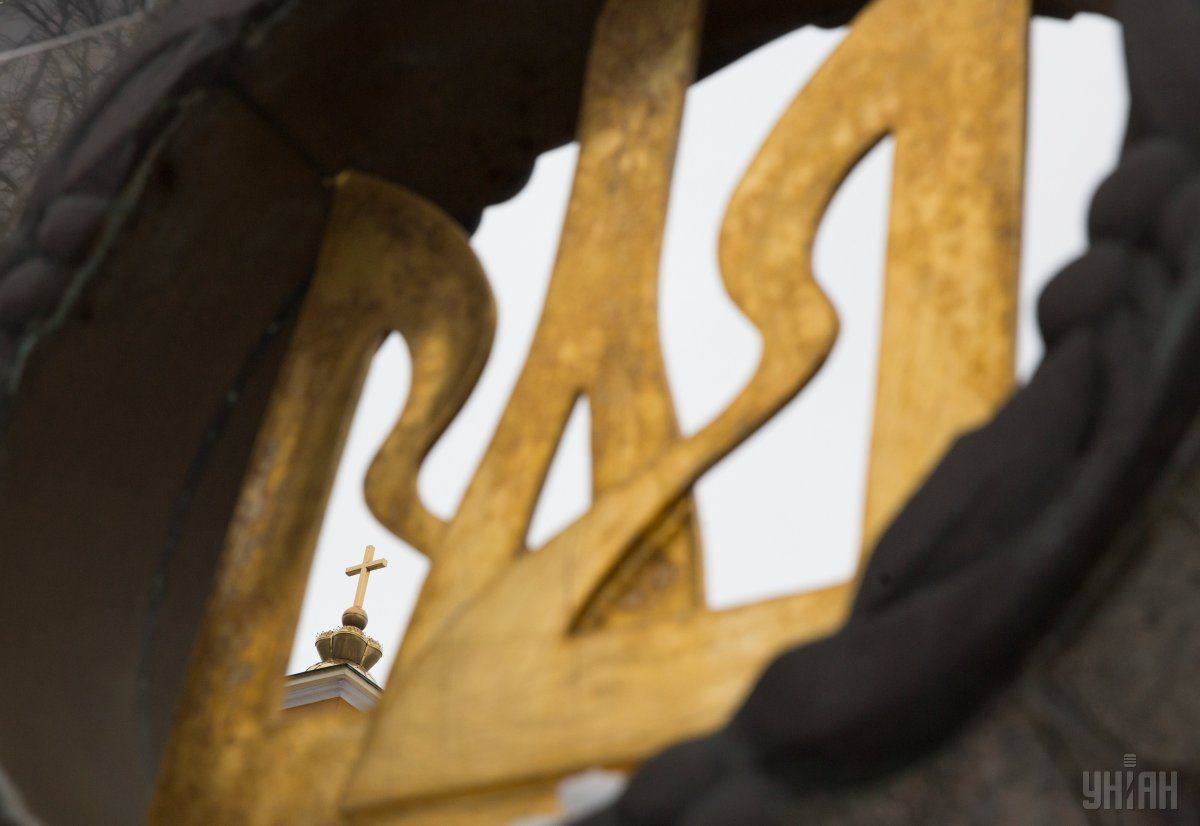 The Tryzub appears on Ukrainian passports and the Ukrainian president's flag / Photo from UNIAN
The government of the United Kingdom has commented on the fact that the official Coat of Arms of Ukraine, Tryzub (Trident), was included in the British Extremism Guide.
"We are aware of and regretful about the insult caused by the appearance of the Ukrainian Tryzub in the British police's guide. As stated by the police, this document clearly indicates that many of the symbols it contains are of no interest in the fight against terrorism," a spokesperson for the British government said in a statement in Ukrainian, which was posted by the British Embassy in Ukraine on Facebook.
It says that the British authorities deeply respect the official symbols of Ukrainian statehood, in particular the State Flag, Coat of Arms and Anthem of Ukraine. "We recognize that the Tryzub has constitutional, historical and cultural significance for the people of Ukraine as a major element of the State Emblem of Ukraine," it said.
"The United Kingdom remains fully committed to Ukraine's independence, sovereignty and territorial integrity. We look forward to deepening our bilateral relations in the coming years," it said.
As UNIAN reported earlier, the Ukrainian Embassy in the United Kingdom demanded that the Tryzub be removed from the British Extremism Guide.
The Tryzub appears on Ukrainian passports and the Ukrainian president's flag.
The guide is produced by Counter Terrorism Policing and used across England as part of training for Prevent, the anti-radicalization scheme designed to catch those at risk of committing terrorist violence, The Guardian said on January 17.
Journalists drew attention to the fact that the counter-terrorism police document distributed to medical staff and teachers as part of anti-extremism briefings included Greenpeace, Peta and other non-violent groups as well as neo-Nazis.
It also features the Ukrainian Azov battalion's insignia.