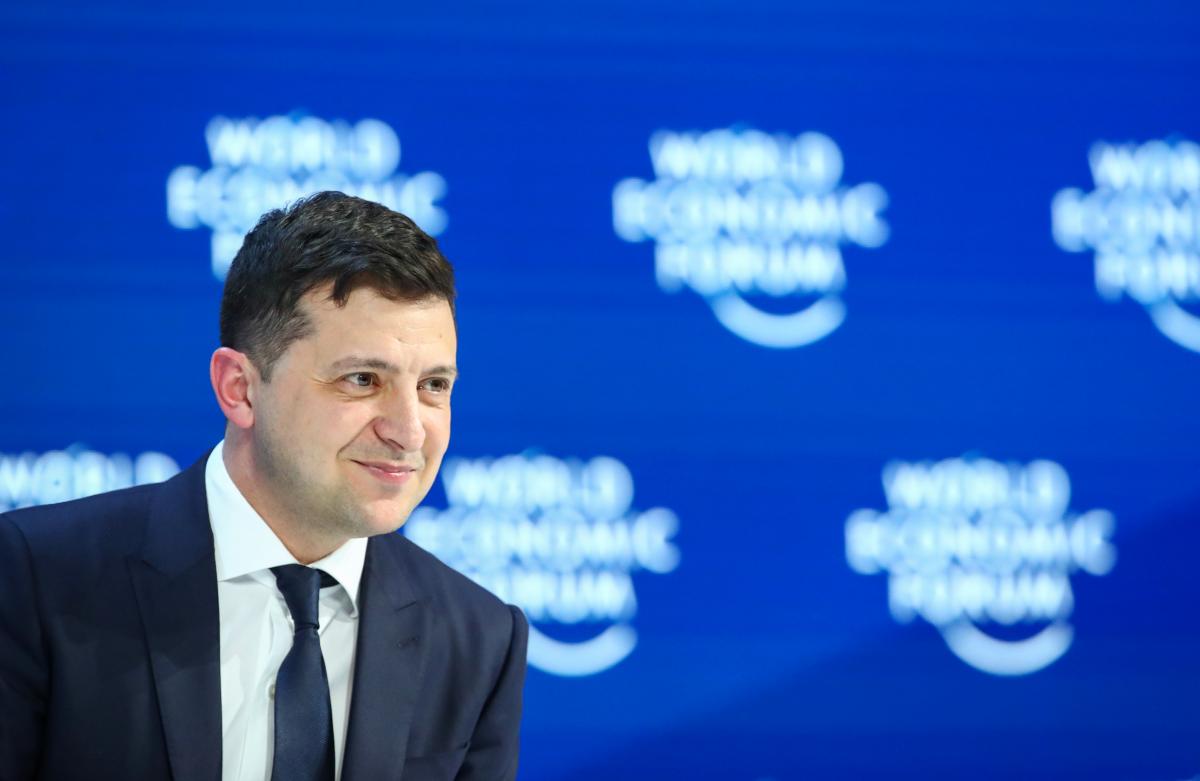 Zelensky at WEF 2020 / REUTERS
Ukrainian President Volodymyr Zelensky says the world needs to update and rethink international security rules.
"What is the biggest threat to a cohesive and sustainable world today? This is a matter of security – both of individuals and of entire countries and nations. The modern world is changing at a so high speed that has moved us into a new era – an era of new normality. What seemed like a fantasy yesterday has become a reality today. Unfortunately, not all of it is positive," he said during a public session of the World Economic Forum in Davos, Switzerland, according to the presidential press service.
Read alsoEurope wants to hear Ukraine's proposals regarding European Green Deal – Ambassador Maasikas
According to him, trade wars, redistribution of territories, rapid growth of military budgets, separatist movements, withdrawal of countries from previous international agreements undermine humanity's belief and make one think whether this world is falling into the abyss.
The Ukrainian president noted that cataclysms had become mundane for the planet and shocks had become a habit for humanity. And there is a risk that future generations, suffering from climate change, permanent conflicts, poverty, limited access to food, will blame every world leader for having a chance to reach an agreement and not using it.
"Like no other, I know what I'm talking about right now. For my country has been facing a war for six years already. Six years since Russia has annexed part of our territory. Despite thousands of pages of international law and hundreds of organizations designed to defend it. This is the new normality we have. Yes, the world has come together to address these issues. But is the worldwide 'concern' enough for Ukrainians – deceased and those who have lost their homes? It is not enough," he said.
Zelensky noted that the situation in Ukraine was one of the examples demonstrating that the current architecture of the world was vulnerable and the existing institutions did not always work as effectively as the present day required.
"The world needs reinterpretation and update of rules, especially international security rules. The world cannot be united only on Facebook when it reposts Greta Thunberg's speech, photos of horrific fires in Australia or, unfortunately, the downed Ukrainian Boeing in Iran. But does that mean that everyone has drawn conclusions? No. Because for the majority it loses relevance already in a week, as another newsworthy occurrence knocks on the news feed," he said.