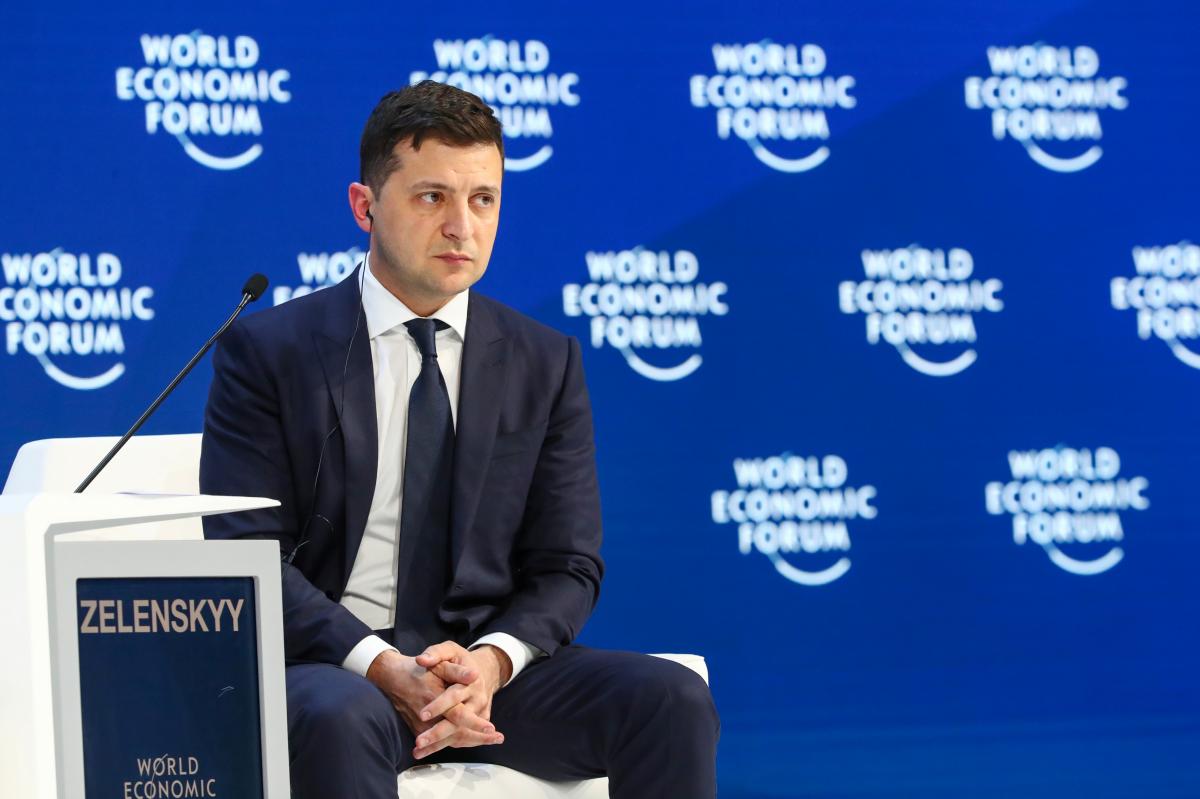 Zelensky participated in WEF 2020 events on Jan 22 / REUTERS
Ukrainian President Volodymyr Zelensky says now is the right moment for Ukraine to join the European Union after Brexit.
"We see our future within the EU. What should the EU do? Just admit Ukraine as an EU [member]. These are very complex things, although to me they seem to be very simple solutions. We've signed the Association Agreement with the EU, we support the course towards the EU, but we must understand that not only Ukraine should [want] and wants to [join] the EU ... but the European Union should also want this," he said while addressing the World Economic Forum in Davos, Switzerland, on January 22.
Read alsoZelensky in Davos: World needs to update and rethink international security rules
According to him, many EU countries support Ukraine in the issue of its future EU membership.
"The question is not when we join the EU. The question is what status Ukraine will have in the European Union, what attitude will be to our country – the attitude as to a powerful player, as an equal player, to a country that is respected, the one they do not look down on. And it seems to me that now is that very right moment. One large country [the United Kingdom] has exited, perhaps it is time for Ukraine to enter," he said.
The UK will officially leave the 27-member bloc at 11.00 GMT on January 31 – more than three and a half years after the country voted for Brexit in a referendum in June 2016.