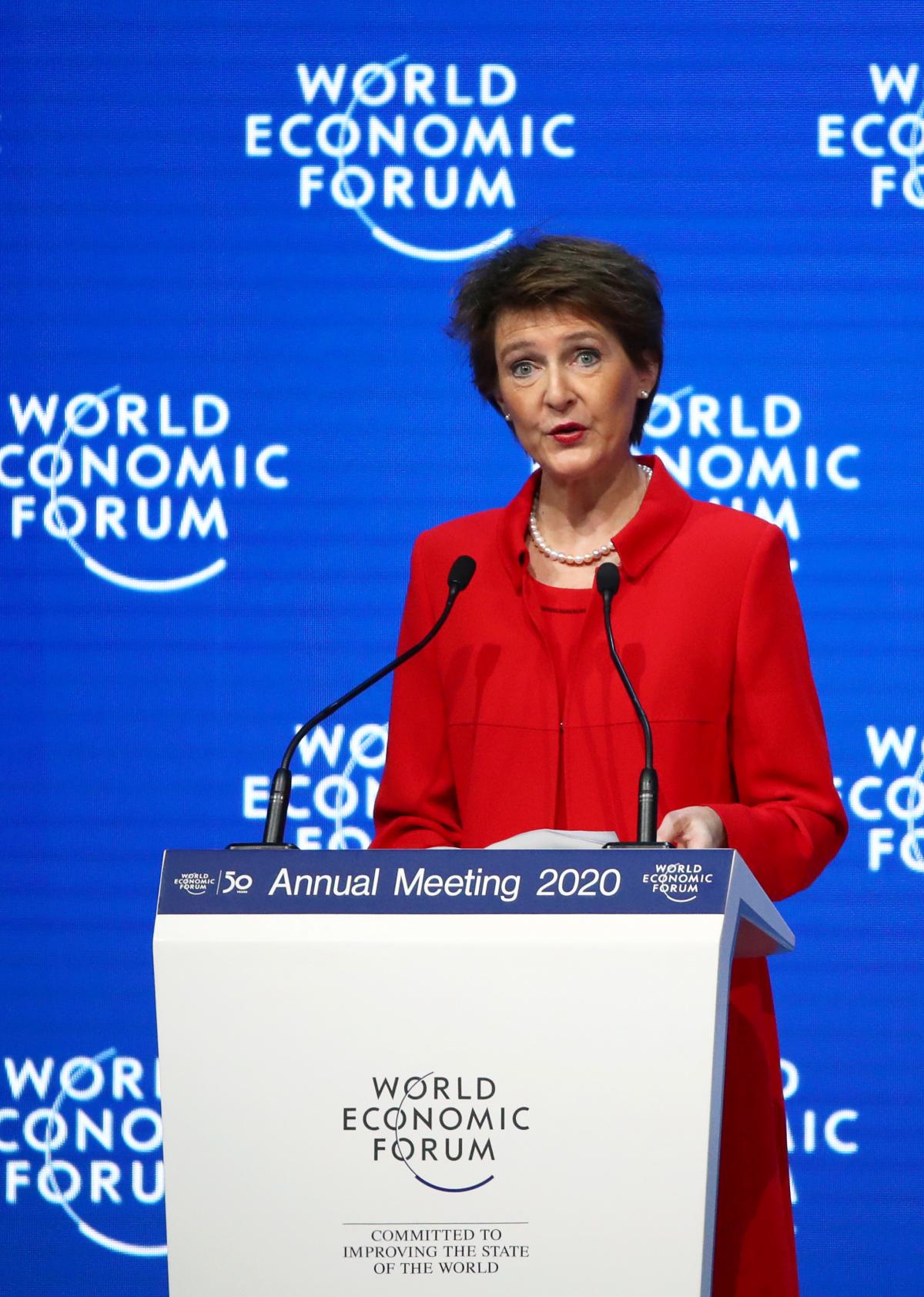 Simonetta Sommaruga at WEF 2020 / REUTERS
President of the Swiss Confederation Simonetta Sommaruga plans to visit Ukraine in March 2020 at Ukrainian President Volodymyr Zelensky's invitation.
The discussion of a new assistance program for the next four years will be on the agenda of the visit, according to the Ukrainian president's press service.
Zelensky had a meeting with Sommaruga in Davos on January 22 during which he congratulated her on having been elected as president.
Read alsoUkraine's Foreign Ministry preparing for French President's official visit
Switzerland was and still is an important trading partner and one of the largest investors in the Ukrainian economy, Zelensky said.
The two presidents discussed, among other things, progress in promoting peace in eastern Ukraine, including the return of detained persons, ships and the reduction in the number of attacks in Donbas. The issue of extending the mandate of the OSCE mission was also raised.
Zelensky expressed gratitude for the support in the implementation of reforms in Ukraine as part of the technical assistance programs provided by Switzerland. They also discussed the issue of rehabilitation of the Ukrainian military, improvement of energy efficiency and an increase in investment.
The Ukrainian president elaborated on new programs for investors.
"We are preparing an 'Investment Nanny' program. If an investor brings US$100 million or more to Ukraine, he or she will receive a personal manager who speaks five languages and works with the client 24/7. This manager will solve all investor's problems at any time. They will have state guarantees. And those who invest US$10 million or more in privatization in Ukraine in the next two years will be exempt from corporate tax," he said.
Davos is hosting the World Economic Forum on January 21-24.
Zelensky took part in the Forum on January 22.