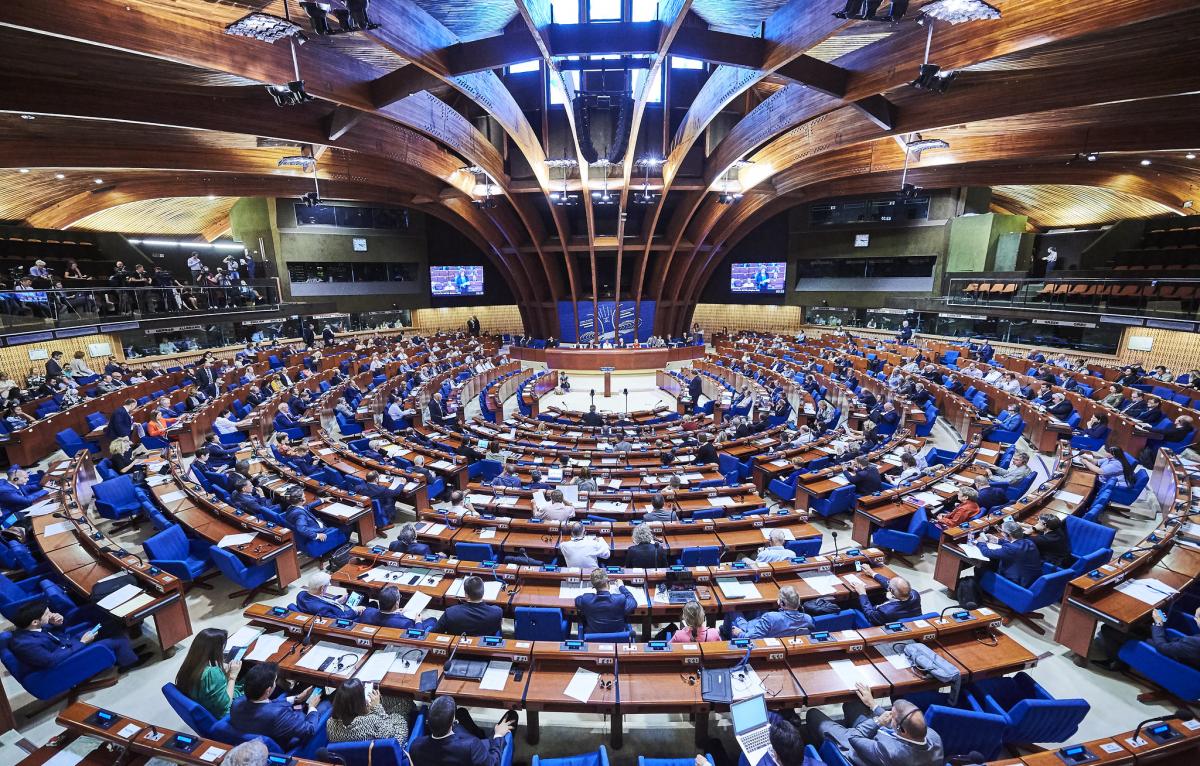 Council of Europe/ Candice Imbert
Ukraine is now coming back to the PACE, mainly due to the need to refute Russia's aggressive strategy in the organization and beyond.
Ukraine is set to employ all international law instruments available to protect its sovereignty and territorial integrity. The need for such decision was a result of persistent moves by certain pro-Russian politicians in the PACE, including German AfD's Ulrich Oehme, Guildhall reports.
Following his meeting with representatives of the so-called "LPR-DPR" Natalia Nikonorova, Vladislav Deinego and Rodion Miroshnik, he made a statement suggesting the need to involve representatives of separatist "republics" in Normandy talks.
The statement was immediately picked up by Russian propaganda outlets (RT, Channel 1, Komsomolskaya Pravda, etc). In Russian media, it was presented as an official position of the PACE, which is not the case.
Oehme's very meeting with representatives of unrecognized entities is yet another element of Russia's hybrid warfare, another provocation giving Kremlin propaganda pundits a perfect opportunity to revive their media campaign aimed at legalizing the illegal formations set up in the temporarily occupied territories of Ukraine.
AfG's Ulrich Oehme has not been authorized either by Bundestag or the German Federal Government to put forward an offer to include "DPR-LPR" representatives into the Normandy Four talks.
Read alsoParliament in Ukraine approves return of country's delegation to PACE
"The offer is senseless simply because the format implies participation of actual states, while "DPR-LPR" have never been recognized as 'states' from an international law perspective," the report notes.
International law sees these areas as temporarily occupied territories of Ukraine, therefore Oehme's interlocutors were in fact wanted criminals charged with multiple crimes, rather than "representatives of republics"
Oehme's actions could be seen as "discrediting the Normandy format and the position of Berlin", the report reads.
It should also be noted that Oehme's offer was widely praised in Russia's Federation Council.