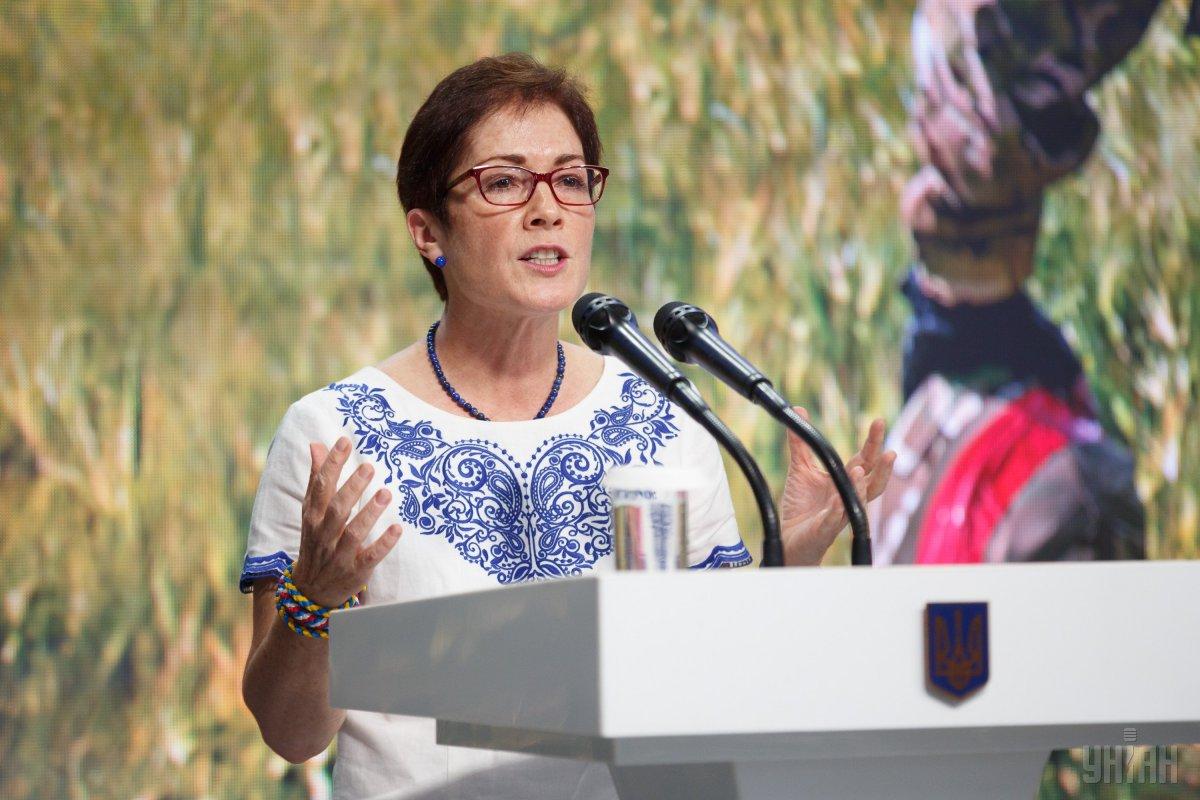 Ex-Ambassador Yovanovitch / Photo from UNIAN
U.S. State Department investigators this week interviewed hundreds of diplomats and employees at the U.S. embassy in Ukraine as part of an investigation into the alleged surveillance of former ambassador Marie Yovanovitch by associates of Rudy Giuliani, two U.S. officials with knowledge of the investigation told BuzzFeed News.
The interviews were conducted on Wednesday and Thursday (January 22 and January 23) by officers from the State Department's federal law enforcement and security arm, the Diplomatic Security Service (DSS), the diplomatic sources told BuzzFeed News.
Read alsoUkraine's Interior Ministry probing into possible illegal surveillance of ex-U.S. envoy Yovanovitch
One of the sources said DSS was coordinating with Ukrainian authorities, which opened their own investigation into the matter on January 16.
The U.S. embassy declined to comment.
One of the sources described U.S. embassy workers as being "spooked" by the surprise investigators showing up. It is unclear how many of them were present, but the embassy employs over 300 people, including diplomats and local staff, so it would take several officers to get through them all in two days. All diplomats and staff were explicitly told not to speak to the press about the matter, according to one of the sources.