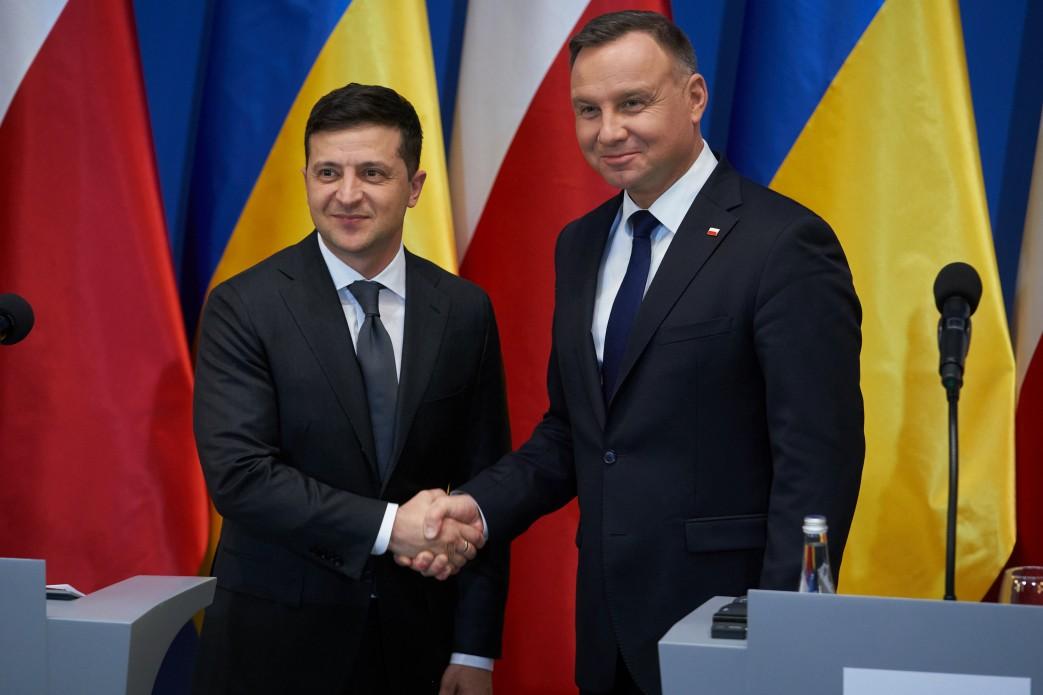 president.gov.ua
Presidents of Ukraine and Poland, Volodymyr Zelensky and Andrzej Duda, met in Poland during the working visit of the Head of State to the Republic of Poland to mark the 75th anniversary of the liberation of the Auschwitz-Birkenau Nazi concentration camp.
The two leaders agreed on the issues of further economic cooperation, the Ukrainian president's press service reports.
"Poland is our fourth largest trading partner. I am convinced that Polish investors will properly evaluate the reforms and improvement of the business climate in Ukraine," Volodymyr Zelensky stressed.
Read alsoZelensky on Holocaust Remembrance Day: Duty to future generations to prevent new tragedy (Video)
"Today we have agreed to further develop and strengthen our strategic, friendly partnership," the head of state emphasized.
He thanked Poland for supporting the territorial integrity, sovereignty of Ukraine, and stressed that our country appreciated the reliable support for the European and Euro-Atlantic integration of Ukraine by Andrzej Duda and the Polish state.
"We enjoy full understanding and trust. We believe that it should always be this way between our countries, between Ukraine and Poland," the Ukrainian president added.