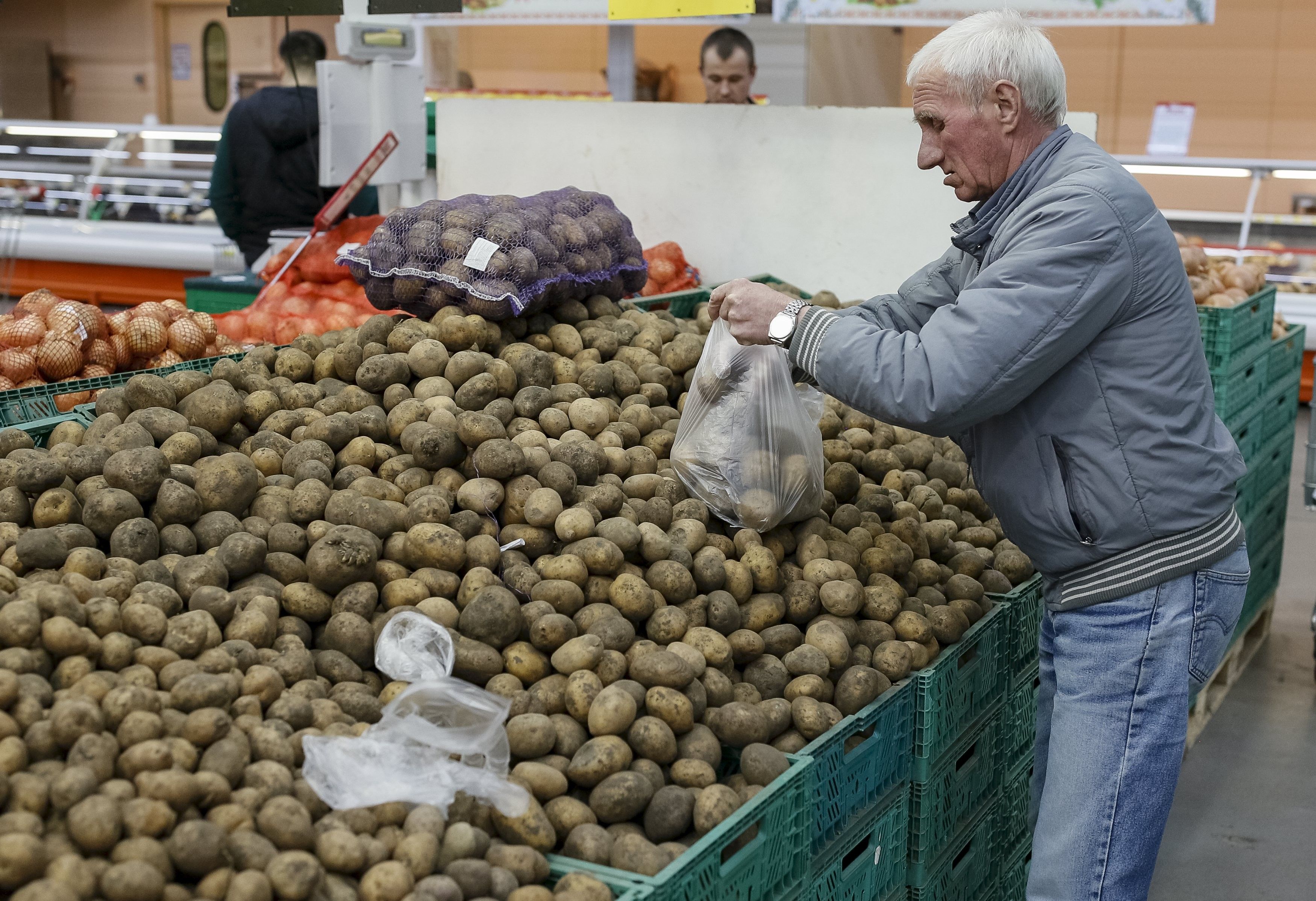 REUTERS
Ukraine in 2019 increased the import of potatoes, mainly from Russia, by 43 times – to a record 250,000 tonnes, as reported by the press service of East Fruit analytical platform.
The decline in potato prices in Ukraine in October-December was insufficient to stop the flow of imports of cheap, and often low-quality products from Russia.
In December alone, Ukraine purchased 43,600 tonnes of potatoes.
"To understand how large this volume is, we can compare it with imports over the previous two years. In 2018-2019, that is, for 24 months, Ukraine imported 77.8% fewer potatoes than in December 2019 alone. The total import of potatoes in 2019 reached 250,000 tonnes and exceeded imports for 2018 by 77.8%," the report said.
According to the economist with the investment department at the UN Food and Agriculture Organization (FAO), Andriy Yarmak, prices for Ukrainian potatoes have not changed for about four weeks, and they are still more than double the level of wholesale prices for potatoes imported from Russia.
Read alsoUkraine exports record high 15.6 mln tonnes of wheat since July 1
"In Russia a week ago it was possible to buy potatoes from farmers at 15 U.S. cents per kilogram, and in Ukraine it could easily be sold at 30-35 cents. Accordingly, the importers' margin remained very high in January, which allowed them to import Russian potatoes directly and through Belarus and make good money off of it," Yarmak said.
The expert does not rule out that potato imports in January will also be very high.
As UNIAN reported earlier, by the end of January, prices for potatoes in Ukrainian markets decreased by a third compared to the price at the beginning of the season, down to UAH 7-8.5 per kilogram, whereas in August 2019 the price stood at UAH 11-12 per kg.