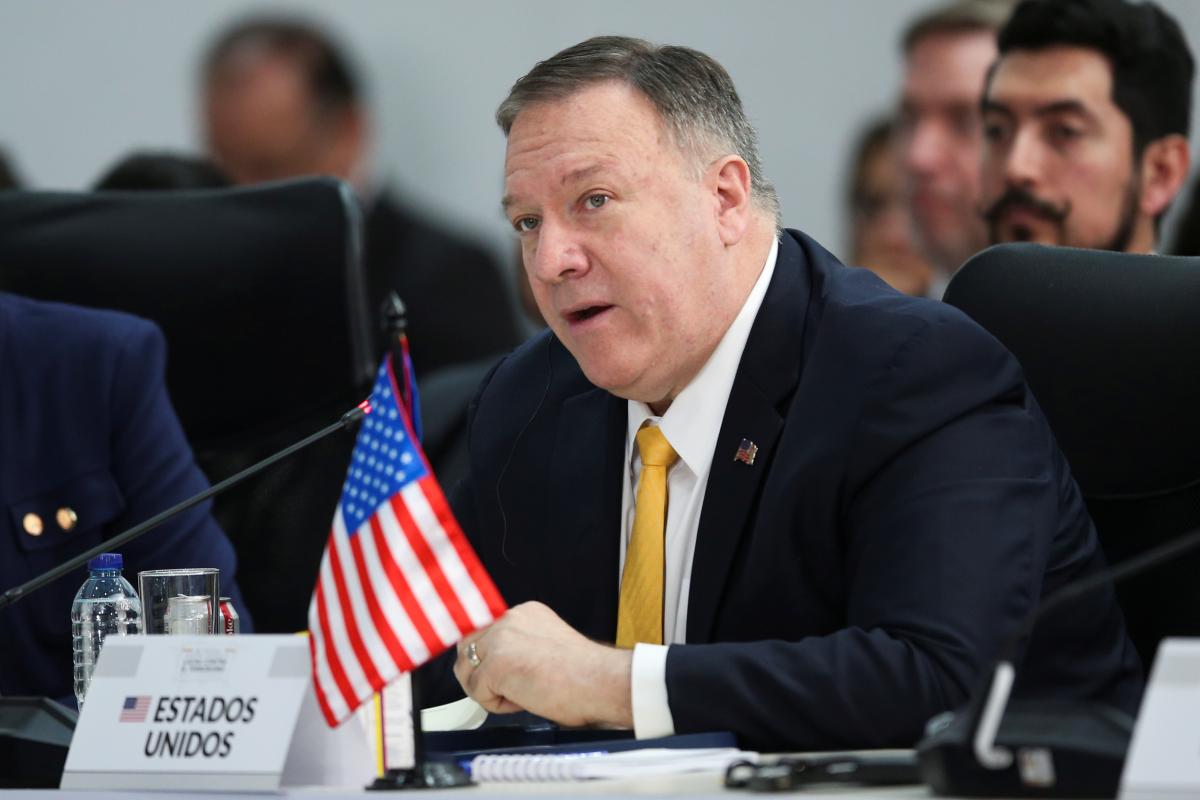 REUTERS
Press Secretary of Ukraine's Ministry of Foreign Affairs (MFA) Kateryna Zelenko has said U.S. Secretary of State Mike Pompeo assured Ukrainian Foreign Minister Vadym Prystaiko of support for Ukraine in countering Russian aggression.
Read alsoWhite House to propose keeping Ukraine aid intact in new budget – media
"A very constructive meeting between Foreign Minister Vadym Prystaiko and Secretary [Mike] Pompeo in Kyiv. The counterparts discussed: further deepening of the U.S.-Ukraine Strategic Partnership; advancing military and economic cooperation; strengthening bipartisan U.S. support to Ukraine," she wrote on Twitter on January 31, 2020.
"Grateful for the clear and powerful messages restated by Washington of the USA's unwavering support for Ukraine in: countering Russian aggression; upholding Ukraine's sovereignty and territorial integrity; enhancing Ukraine's defense capabilities and implementing critical reforms," Zelenko tweeted.
Pompeo, in turn, said that the U.S. welcomes Ukraine's efforts to bring peace to Donbas.
"Good discussion with [Vadym] Prystaiko.The U.S. welcomes Ukraine's efforts to bring peace to the Donbas. Russia must reciprocate. Our sanctions will remain in place until Ukraine's territorial integrity and sovereignty is restored," he said on Twitter on January 31.
Pompeo arrived in Ukraine on Thursday, January 30. He is scheduled to meet with Ukrainian President Volodymyr Zelensky on Friday, January 31.
The trip is the first leg of a four-country tour through the former Soviet Union for Pompeo that will also take him to Belarus, Kazakhstan and Uzbekistan.