Poroshenko: Huge threat of renewed large-scale militant offensive
A huge threat exists of a renewed large-scale Russian-backed militant offensive in the east of Ukraine, Ukrainian President Petro Poroshenko said on Thursday during his annual address to the Verkhovna Rada devoted to the internal and external situation in Ukraine in 2015.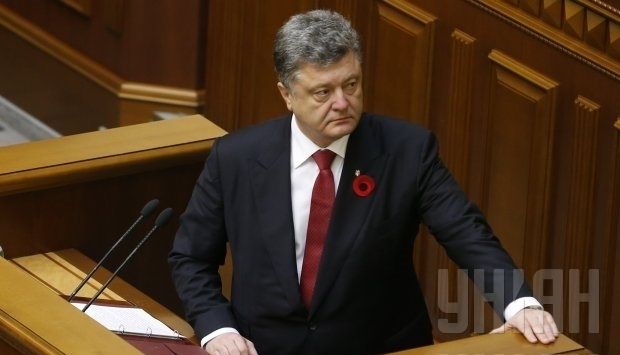 UNIAN
According to Poroshenko, there are 14 Russian combat tactical groups of more than 9,000 soldiers currently in Ukraine. 
"The concentration of Russian troops near the border - a half times more than a year ago. The so-called Rosvoentorg continues to regularly supply not only ammunition, food, clothing, equipment and fuel, but also the latest weapons and modern military equipment," the president said.
If you see a spelling error on our site, select it and press Ctrl+Enter