Ukraine to combat bribery among officials using 'undercover agents'
Ukraine will use undercover agents to root out corruption by tempting state officials with bribes, Ukrainian President Petro Poroshenko said during his annual address to the Verkhovna Rada on Thursday on the internal and external situation in Ukraine in 2015.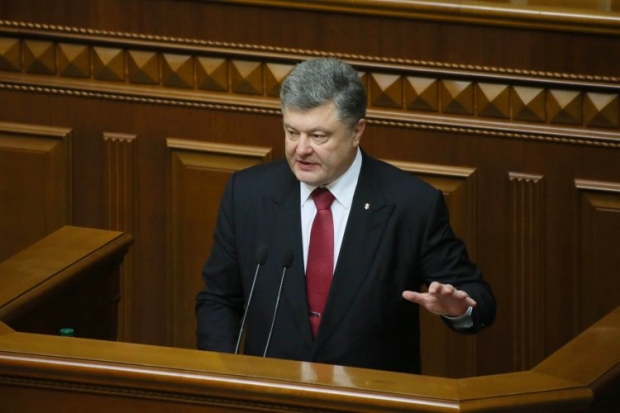 UNIAN
"To get a proper response, we need as soon as possible to pass legislation on strengthening of witness protection, and introduce the so-called plea bargain with the investigators, in which a corrupt official of lower level is able to mitigate the punishment, if he or she can help expose other high-ranking corrupt officials," Poroshenko said.
"And I tend to think there is a need to introduce such a practice as 'bribe provocation. This is where specially trained and motivated people … will test the propensity of every official to engage in bribery.
"Many consider such a mechanism controversial, but it will definitely increase pressure on corrupt officials: the very fact that people will be aware of the possibility of a bribe provocation will discourage many from taking the risk."
If you see a spelling error on our site, select it and press Ctrl+Enter