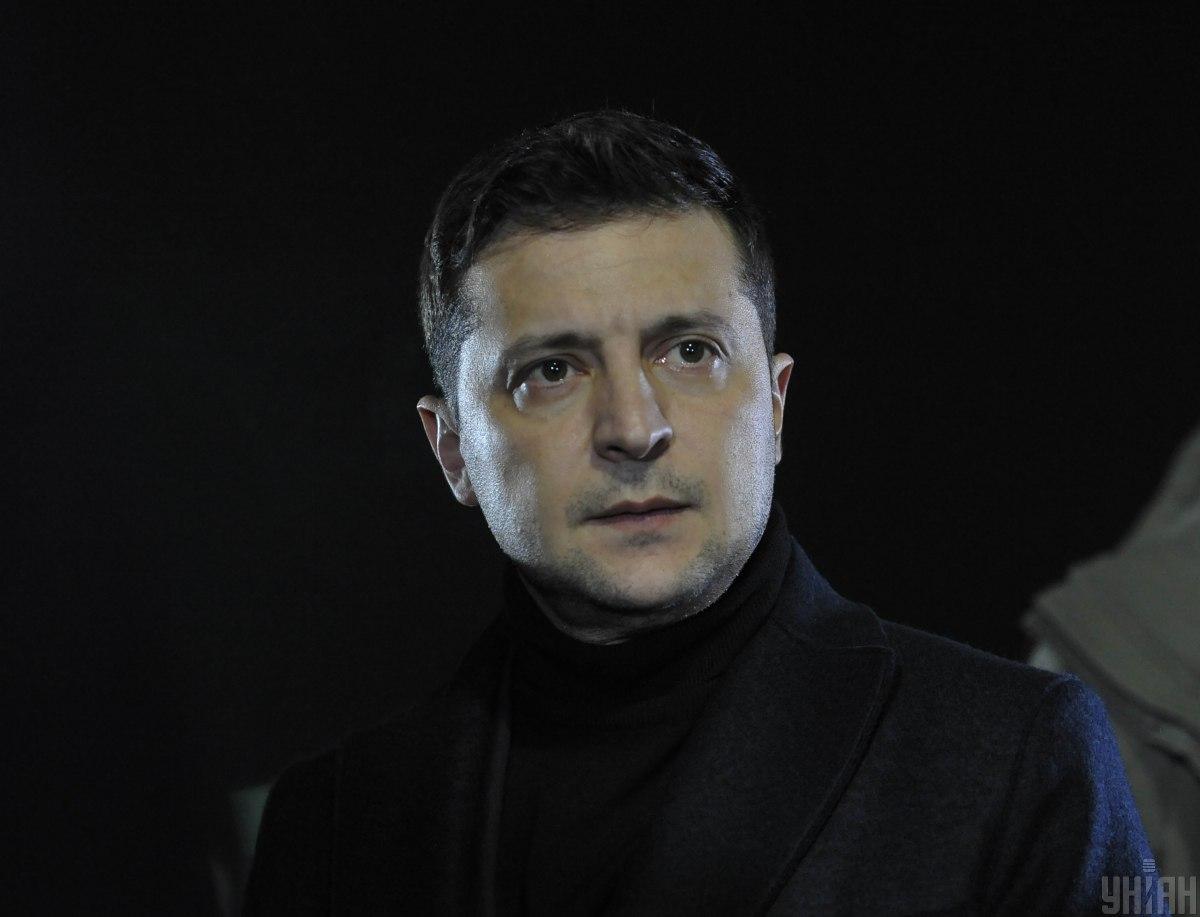 Volodymyr Zelensky / Photo from UNIAN
The Iranian authorities have invited Ukrainian experts to decode and read the "black box" flight recorders of the Ukraine International Airlines flight PS752, which was shot down by a missile shortly after takeoff from the Tehran Airport on January 8, says President of Ukraine Volodymyr Zelensky.
The invitation was received for February 3, but the Ukrainian side has a number of reservations in this regard, Zelensky told TSN.
"They invite [the experts]  to fly to Iran as early as Monday (February 3). Frankly, we are rather wary of this, because they might invite our experts to their labs – but even back then, our experts told us that [the Iranian side] were technically not ready for the correct, true decoding. I'm afraid that the Iranians may attract our experts and offer them to decode everything on the spot, and then they will say 'why do you need black boxes now?'. No, we do want to take these boxes, and we talked about this with a representative of the Iranian side. And he said 'if we cannot decode them, we'll give them to you.' I said: 'Your president also promised me we would have access to any items, to any evidence, and would be able to take black boxes," Zelensky said.
Read alsoPS752 downing: Ukraine releases intercepted tower communications proving Iran was aware of missile launch all along
Zelensky added that Ukrainian experts must have a mandate to take flight recorders to Ukraine if full decoding in Iran turns out to be impossible.
As UNIAN reported earlier, Kyiv-bound UIA flight PS752 crashed shortly after takeoff from Tehran's Imam Khomeini International Airport in the early hours of January 8. It was carrying 167 passengers and nine crew members on board. Two passengers and the crew members were Ukrainians. There were also 82 citizens of Iran, 63 citizens of Canada, 10 citizens of Sweden, four citizens of Afghanistan, three citizens of Germany and the United Kingdom each. There were no survivors. On January 11, Iranian President Hassan Rouhani officially admitted that the Ukrainian airliner had been shot down by accident as a result of a "human error" and that those responsible would be held accountable.
On Sunday, February 2, intercepted communications, provided by intelligence services, were released by TSN.Tyzhden between Tehran Airport's ATC tower and second pilot of Iran's Aseman Airlines flight at the time of the crash of Ukraine International Airlines flight PS752.