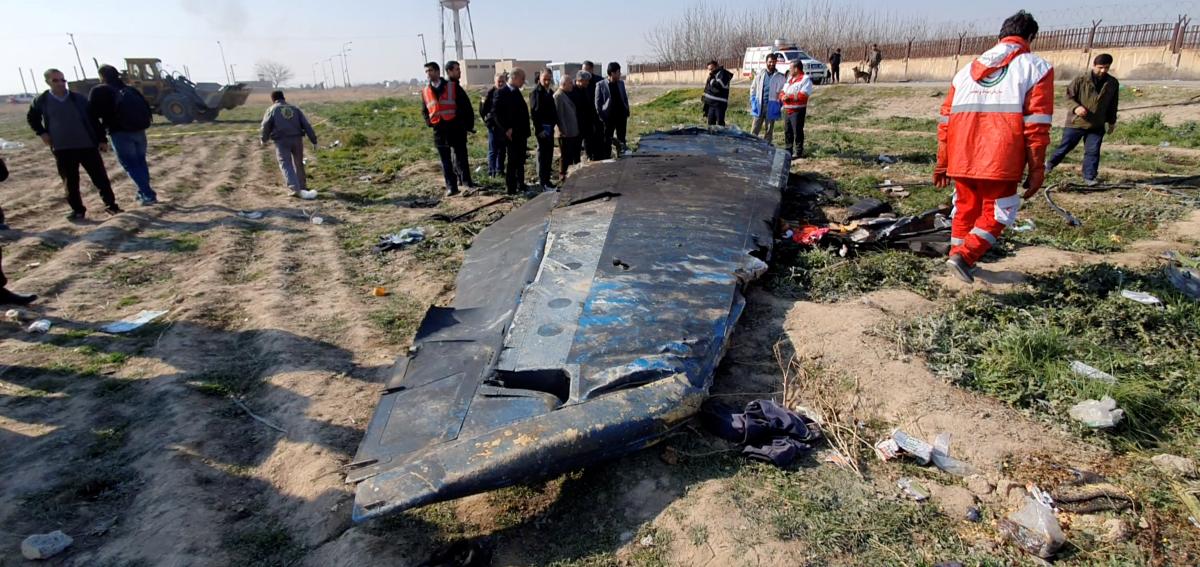 REUTERS
Ukrainian President Volodymyr Zelensky has said Iran offered to pay US$80,000 to the families of those killed in the crash of the Ukraine International Airlines (UIA) passenger jet near Tehran, but that offer was rejected.
"They immediately offered US$80,000 to each victim's family, but we didn't agree to this. It seems to me this isn't enough. When a victim's widow says her husband had been feeding the family, while she has no job and still has to get her kid to a university, US$80,000 is not enough. Although, of course, human life can't be measured by any money, but we'll be pushing for larger payouts," Zelensky has told the TSN-Tyzhden TV weekly program.
Zelensky added Ukraine would file a lawsuit with an international court.
Read alsoIran invites Ukrainian experts to decode downed PS752 "black boxes," Zelensky says
"In any case, there will be an international trial, in any case there will be compensation, part of compensation. From our state, we could give every family UAH 200,000 (US$8,000) at once. The second part of compensation will be paid by the UIA through insurance companies. However, the situation is complex, it's not easy for insurance companies to work with the Iranian side since Iran is under sanctions," the president said.
However, according to the president, "a solution has already been found, documents have already been prepared for one family. All these documents are collected manually, everything will be paid over time."
As UNIAN reported earlier, on the morning on January 8, a Ukrainian passenger jet operated by Ukraine International Airlines, flight PS752 Tehran-Kyiv crashed shortly after takeoff from the Tehran airport. All 167 passengers and nine crew on board died in the crash. The whole crew and two passengers were Ukrainian citizens.
Read alsoPS752 downing: Ukraine releases intercepted tower communications proving Iran was aware of missile launch all along
On the morning of January 11, Iran officially acknowledged that the Ukrainian passenger jet was downed by a missile. The official statement said that the tragedy had happened as a result of a "human error". The civilian plane was mistaken for a hostile object after it turned toward a military facility operated by the Islamic Revolutionary Guard Corps.