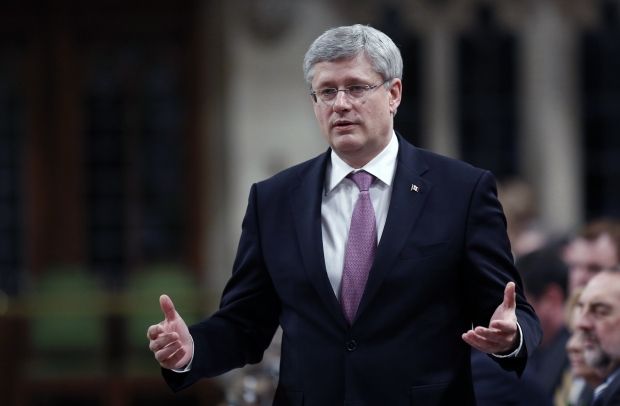 REUTERS
Speaking in an interview with the Associated Press news agency, Harper said he expected the group would never let Putin back in the group, Radio Liberty reported.
"Canada would very, very strongly oppose Putin ever sitting around that table again. It would require consensus to bring Russia back, and that consensus will just not happen," Harper said.
"It's kind of typical Russian foreign policy to just say black is white - even though everyone knows the contrary," the prime minister added.
"I think that as long as that's the view that they are going to take, [as long as] they're just going to treat us like we are all stupid, there really is no point in having a dialogue with them," according to Harper.
Harper's interview was conducted on the eve of a G7 summit that is to be held in Munich on June 7-8.
UNIAN reported earlier that as the first topic of the summit, the G7 leaders are expected to discuss foreign policy challenges.