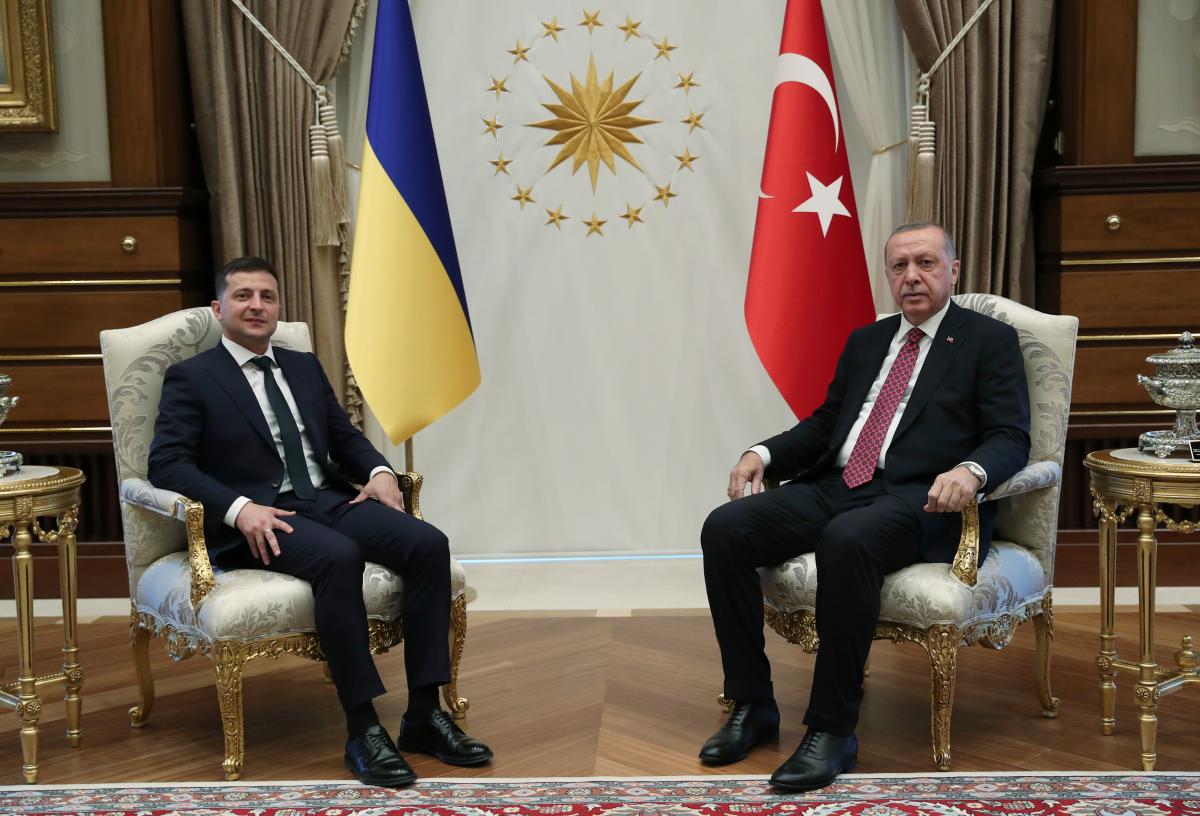 REUTERS
Ukraine and Turkey have agreed to jointly fight with the organization of Islamic preacher Fethullah Gülen, whom Turkish authorities suspect of setting up a coup d'état on July 15, 2016, President of Turkey Recep Tayyip Erdogan said at a joint press conference with Ukrainian President Volodymyr Zelensky in Kyiv February 3.
"We discussed security issues and the fight against the FETO terrorist organization [associated with Fethullah Gülen who has been living in the USA]. We reached an accord and saw that our opinions completely coincide regarding such a need," Erdogan said, according to an UNIAN correspondent.
In turn, Zelensky noted that during the negotiations, much time was devoted to banning Gülen's organization, to which some educational institutions operating in Ukraine are related.
Read alsoUkraine, Turkey sign framework agreement on cooperation in defense sector
"We spoke in great detail. I know that this issue had already been on the agenda between Ukraine and Turkey. For many years it had been stalled. Today I received from President Erdogan very detailed, I'd say, some very detailed facts. I'll even tell you frankly – various surnames were voiced. I have already forwarded all this information to our Security Service chief, who has to deal with the issue," Zelensky said.
As UNIAN reported earlier, on June 15, 2016, a group of Turkish military said they had taken "full" power in their hands and declared martial law and curfew.
In response to coup d'état, President Erdogan urged citizens to take to the streets and resist the attempt/ According to various sources, from 248 to 268 people died in clashes.
After the coup was foiled, Erdogan named Fethullah Gülen, his longtime opponent, the main conspirator behind the plot.
Meanwhile, Gülen, who has has been living in the U.S. in exile, categorically denies any involvement.
Turkish authorities demand that the U.S. extradite the man they suspect of leading a terrorist organization.