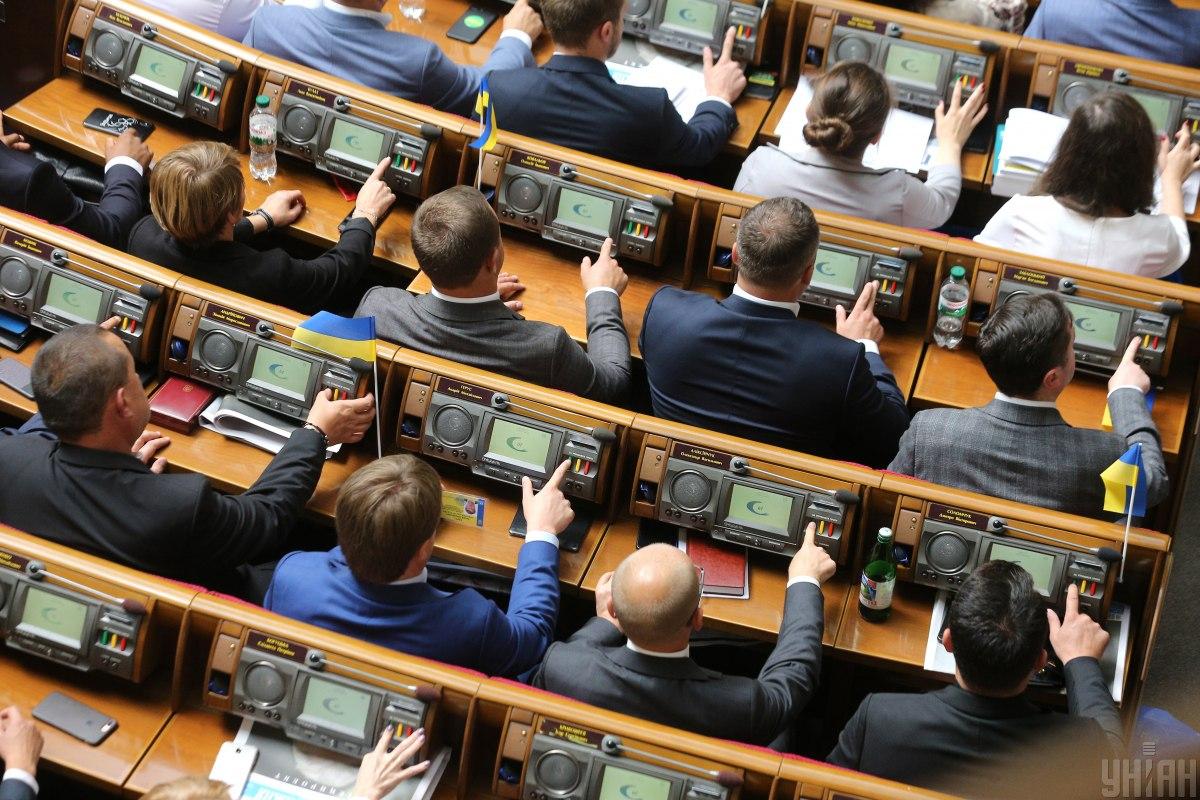 Photo from UNIAN
The Verkhovna Rada, Ukraine's parliament, has appointed Denys Shmyhal, who is Chairman of Ivano-Frankivsk Regional State Administration, to the post of Deputy Prime Minister and Minister of Community Development.
The relevant decision was backed by 278 MPs, an UNIAN correspondent reports.
Presenting Shmyhal's candidacy, Ukrainian Prime Minister Oleksiy Honcharuk said he had been chosen over the fact that he proved himself well against the background of other regional leaders, fulfilling certain orders of the Cabinet of Ministers.
"This person perfectly understands how the region works, he is an excellent manager. The focus of the ministry's work is now shifting to this year's priority, which is decentralization, namely, the creation of capable communities," the prime minister said.
Read alsoEx-Deputy Minister Hrymchak suspected of fraud released from custody
Speaking from the rostrum of the parliament, Shmyhal assured he would continue the reforms initiated by his predecessor, Aliona Babak.
"Of course, the reforms and the ongoing forward movement will continue. There is trust on the part of president, the Cabinet of Ministers, and the people of Ukraine, because the key areas, key priorities of the Ministry of Regional Development, as well as the Cabinet of Ministers, which were launched and are in active progress, like reform of the construction industry, reform of the housing and communal services sector, and reform of the administrative territorial structure will be continued," he said.
After the successful vote in the Rada on his appointment, Shmyhal took the oath of a member of government.
On February 4, the Verkhovna Rada dismissed Aliona Babak from the post of Minister of Community Development, approving following her filing a letter of resignation.