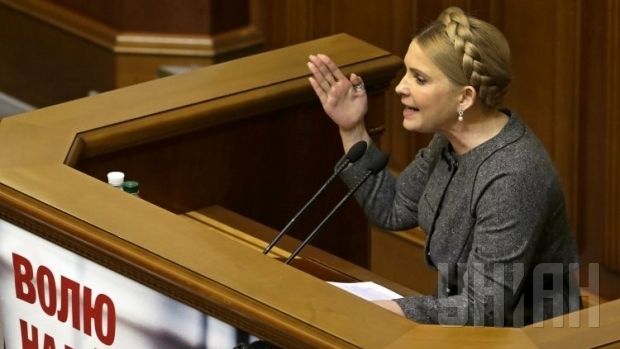 UNIAN
"I would like to note that when the contract was signed in 2009, the gas price was $232 per 1,000 cubic meters of gas. In the fourth quarter, the price will be $150. It is lower than the price for EU reverse gas. You cannot cancel this contract!" she said, commenting on the statement by Ukrainian Prime Minister Arseniy Yatseniuk that Ukraine was trying to sue the Russian monopolist $16 billion in the Stockholm arbitration over the unfair terms of the contract.
"Former Ukrainian President Viktor Yanukovych used this contract to launder money, and the Russian Federation illegally imposed a too high payment on Ukraine. This is the basis for filing a lawsuit against Russia in the Stockholm court," Tymoshenko said.
After that, Yatseniuk asked Tymoshenko if he would be able to go to her for compensation of the difference if the price for Russian gas in the fourth quarter was higher than $150 per 1,000 cubic meters. However, Tymoshenko didn't answer this question.
As reported earlier, on April 1, Naftogaz and Gazprom signed a three-month agreement for the supply of Russian gas to Ukraine at a price of $248 per 1,000 cubic meters.
According to Deputy Energy Minister Ihor Didenko, the European price of gas for Ukraine today is almost the same as the one Russia charges.