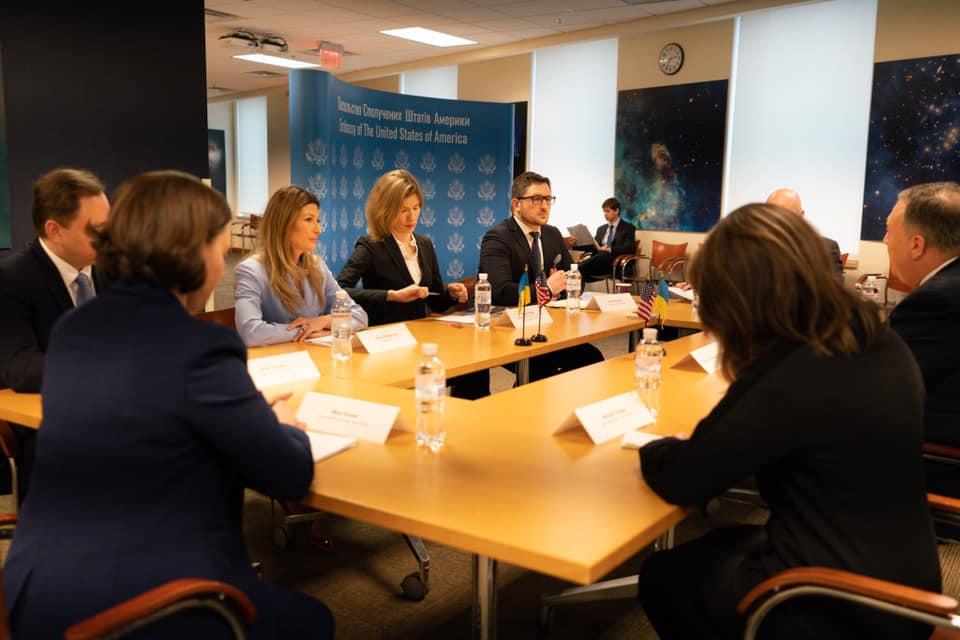 facebook.com/edzhaparova
Emine Dzhaparova, a participant in a meeting with U.S. Secretary of State Mike Pompeo in Kyiv, has said the official did not talk about the "lost Crimea," so the reports disseminated in media is unacceptable "manipulation."
Earlier, the Novoye Vremya magazine wrote, citing its source, that Pompeo allegedly "said Crimea is lost and world players understand that Crimea is lost, and that Ukraine could give up on Crimea, and Russia is not a country from whom anything can be taken away."
The report was immediately picked up by other media, including Russian propaganda outlets.
"As a participant in the meeting, I must emphasize that the expression on the face of the U.S. Secretary of State did not in any way demonstrate what the article claims, nor did he utter the words the media referred to him," Dzhaparova wrote on Facebook.
Read alsoZelensky thanks Pompeo for continuous support of Ukraine
At the same time, Dzhaparova said the issue of Crimea had indeed been raised at the meeting.
"The official position of the United States is clear, reiterated many times at different levels and fixed in numerous international documents, including the Pompeo Declaration, for which I thanked him during the meeting. This position hasn't changed in any way, despite Russian propaganda's wishful thinking attempts," she said.
The Novoye Vremya report was eventually updated to clarify: during the meeting, the sides discussed the issue of how to keep Crimea on international agenda.