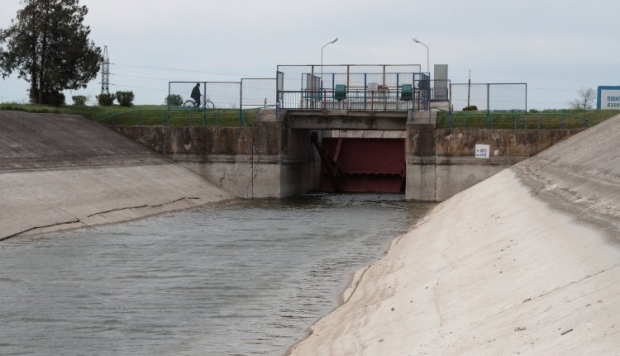 Photo from UNIAN
Ukrainian President's permanent envoy for the Autonomous Republic of Crimea, Anton Korynevych has commented on manipulation over possible resumption of water supplies to Russian-occupied Crimea.
"Due to the emergence of yet another manipulation in media regarding possible resumption of water supplies [from mainland Ukraine] to Crimea and the related 'visit of a commission from Kyiv' [to the neighboring Kherson region], we'll say this information is false," he wrote on Facebook on February 5.
The official also announced a visiting meeting of the Committee on Human Rights of the Verkhovna Rada, Ukraine's parliament, to Kherson on February 11-12, where officials will learn more about issues related to the temporarily occupied territories of the Autonomous Republic of Crimea and the city of Sevastopol.
Read alsoOccupying authorities to limit water supplies to Simferopol households due to shallow reservoirs – media
"We have planned a visit to the Kalanchak checkpoint and it is also logical to visit the dam of the blocked section of the North Crimean Canal since it is in close proximity to the checkpoint. Nobody talks about any renewal of water supplies, as water will flow to Crimea via the canal only after de-occupation [of the peninsula]. No water until de-occupation," Korynevych said.
"The Committee's on-site meeting has nothing to do with the issue of water supplies, but aims to make familiar themselves with the situation near the administrative border with the temporarily occupied Crimea. Those who manipulate at every step should finally start working and stop looking for treason everywhere," he summed up.