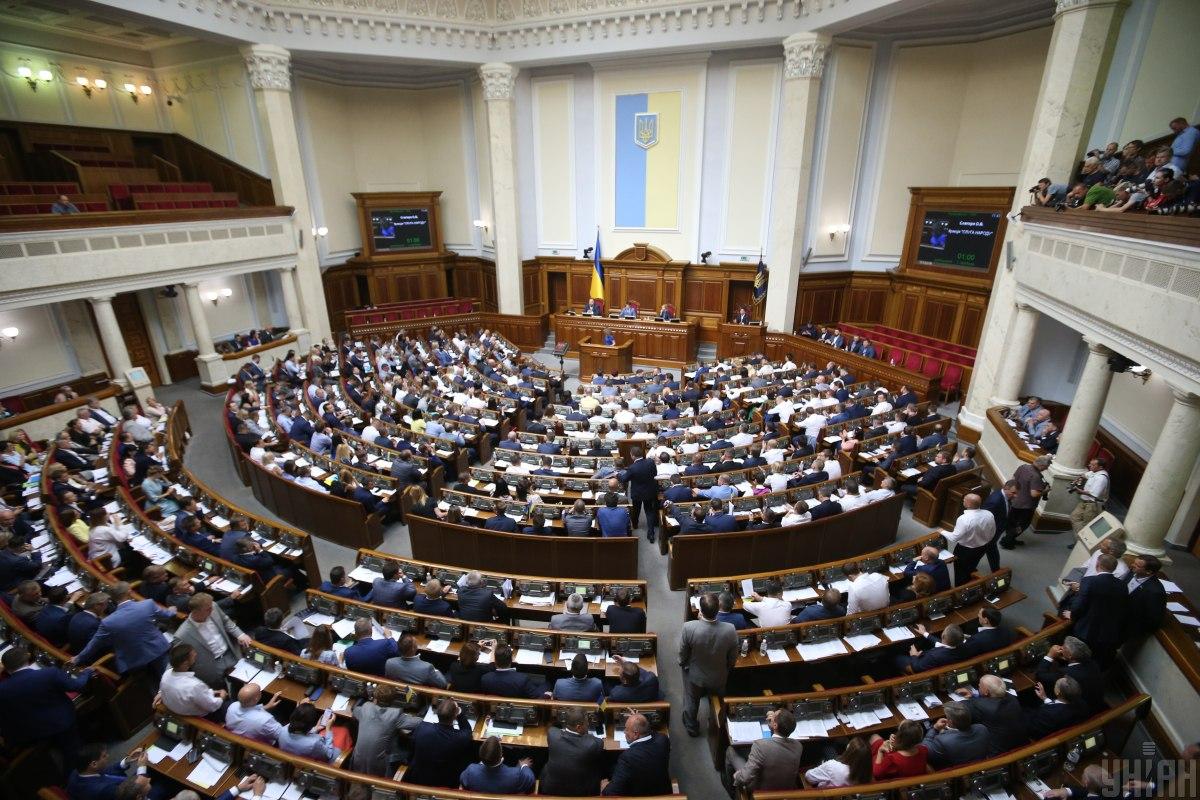 The lawmakers passed one amendment to the bill on Thursday / Photo from UNIAN
The Verkhovna Rada, Ukraine's parliament, has considered 184 out of over 4,000 amendments to the draft law on the farmland market submitted for the second reading and will continue work on the document on Friday, February 7.
The Thursday session was closed at 19:30 Kyiv time by First Deputy Chairman of the Rada Ruslan Stefanchuk, according to an UNIAN correspondent.
Read alsoUkrainian MPs clash in Rada over land market bill (Video)
Ukrainian lawmakers on Thursday adopted one amendment, No. 48, which obliges owners and users of farmland plots of all forms of ownership to grant the right of easement for passage to other owners and users of land in their territory. This motion was backed by 296 Members of Parliament with the required minimum being 226 votes.
Other amendments were rejected. They were tabled mainly by two parties – the Opposition Platform — For Life and Batkivshchyna.
In particular, the Rada failed to secure enough votes to approve amendments to provisions regarding a national referendum to open the land market; a ban on change in the purpose of an agricultural land plot and a ban on such transfer, as well as on a change in the conditions and safeguards for acquiring rights of ownership of farmland by legal entities; and the impossibility of transferring a land plot of agricultural purpose or part of it by a lessee to sublease for seven years from the date of acquisition of the right to lease the plot.
Chairman of the parliament's agrarian and land policy committee Mykola Solsky explained that the proposed amendments were either identical or were already included in other legislative acts.
As UNIAN reported earlier, the draft law amending certain legislative acts concerning farmland turnover (No. 2178-10), which introduces the farmland market in Ukraine from October 1, 2020, passed its first reading on November 13, 2019.
Ukrainian lawmakers on February 6 started considering the draft law on the farmland market in the second reading with more than 4,000 submitted proposals.