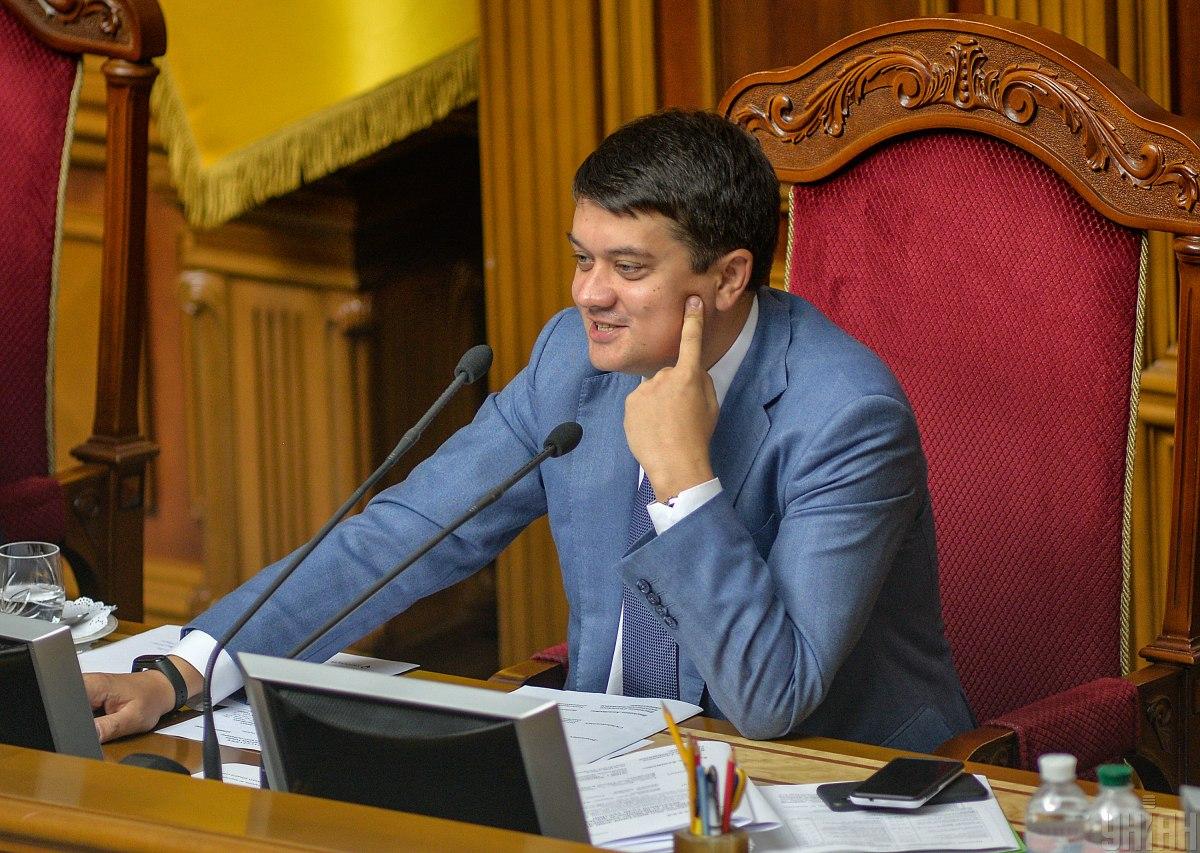 Dmytro Razumkov / Photo from UNIAN
The rules for visiting the office of Verkhovna Rada Chairman Dmytro Razumkov have been changed following a controversy over secret recordings of Prime Minister Oleksiy Honcharuk's meeting with government and central bank officials that leaked in the media.
Razumkov told Radio Liberty's Ukrainian service his security service will check whether visitors leave their smartphones behind.
"The security service has changed the rules a bit. They ask people to hand over their phones at the door. Previously, everyone would come in with their phones," Razumkov said.
According to him, he is not afraid of wiretapping and that he trusts his guards.
Read alsoSearches at 1+1 TV Channel HQ: journalists comment on leaked PM audio
As UNIAN reported earlier, audio recordings of allegedly Honcharuk's conversation with some members of the government and senior officials of the National Bank of Ukraine held in the middle of December 2019 have been posted on YouTube. They speak about the dollar exchange rate, as well as other economic issues before a meeting with President Volodymyr Zelensky.
"Zelensky has a very primitive understanding of economic processes. He understands that there is a balance of payments... And they have forcibly made [the hryvnia]. He is looking for an answer to this question. And he has no answer to this question," says a male voice that resembles Honcharuk's. Later, the same voice says that he himself is an "ignoramus on economics."