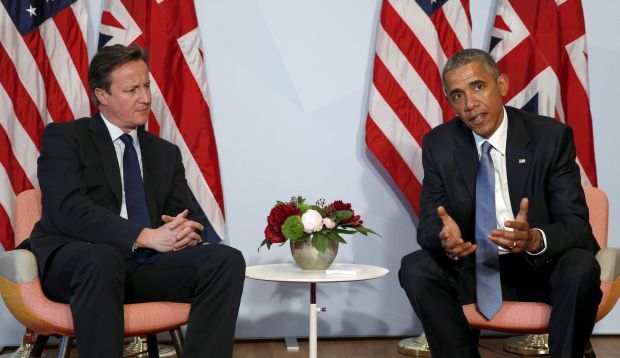 REUTERS
"We'll be talking about Russia and Ukraine, and the importance of us maintaining the sanctions regime to put pressure on Russian and separatist forces to implement fully the Minsk agreement," he said.
"We think that there can be a peaceful, diplomatic resolution to this problem, but it's going to require that Europe, the United States and the Transatlantic Partnership, as well as the world, stay vigilant and stay focused on the importance of upholding the principles of territorial integrity and sovereignty," Obama said.
As UNIAN reported earlier, during a meeting before the G7 summit, Barack Obama and Angela Merkel agreed on the position that Western sanctions would have to remain in force against Russia until Moscow fulfills its part of the Minsk agreements.